Battle of the Bands
Come down and join the party!
Get Ready For A Showdown
It's the Battle of the Bands on May 10th at Fillmor Bar and Grill in downtown Wausau.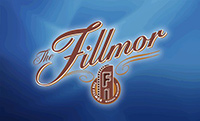 Central Wisconsin's finest music acts perform in a battle for this year's title. It is the ultimate showdown of Central Wisconsin's hottest music acts.
Come down, grab an ice cold Miller Lite and support our local music scene, as the area's best bands battle for a chance to open at Summerfest and the WI Valley Fair.
The Bands
The following five bands will be competing to be the opening act for Black Stone Cherry at the Wisconsin Valley Fair this summer.
Dead Modern Villains

After polishing their musical chops for years in the clubs of Green Bay, Dead Modern Villains busted down the doors of the rock scene in 2010 with their debut EP, Dead Modern Villains - Live at the Elbo Room (Chicago). The band's full length, 15 track debut album 'Wisconsin Blues' was released Aug. 9th 2011.

The Hook-Up (Smaller Rendition of 5Man)

Hailing from Wisconsin, The Hook Up is a band that is writing music which reflects the styles of multiple bands from multiple genres. Having been referred to as a funk punk rock trio, The Hook Up has no limitations as to which style or direction the band has gone or will go.

Modern Echo

Modern Echo is a band that walks the fine line between aggression and melody, between intensity and nuance. "We're all pretty different as musicians and people, but early on it was clear we were on to something special. It's those differences in personality and past experiences that can actually bring people together." states guitarist Michael Joseph.

Mean Tooth Grin

Formed in 2006, Meantooth Grin's humble beginnings in their home town of Wausau,WI were anything but cushy. Early on it was not uncommon for the band to play for free or next to nothing in many a dive bar across the mid-west,sometimes sleeping in the van, and playing covers mixed with their originals so that they could get their music heard.

Not Made Men

Not Made Men is a Pop/Punk quartet based in Madison, WI who are passionate about music and love to have a good time. Whether they are playing music or hanging with friends they are committed to having a blast. With their catchy chorus' and infectious beats they are hoping to make a name for themselves.