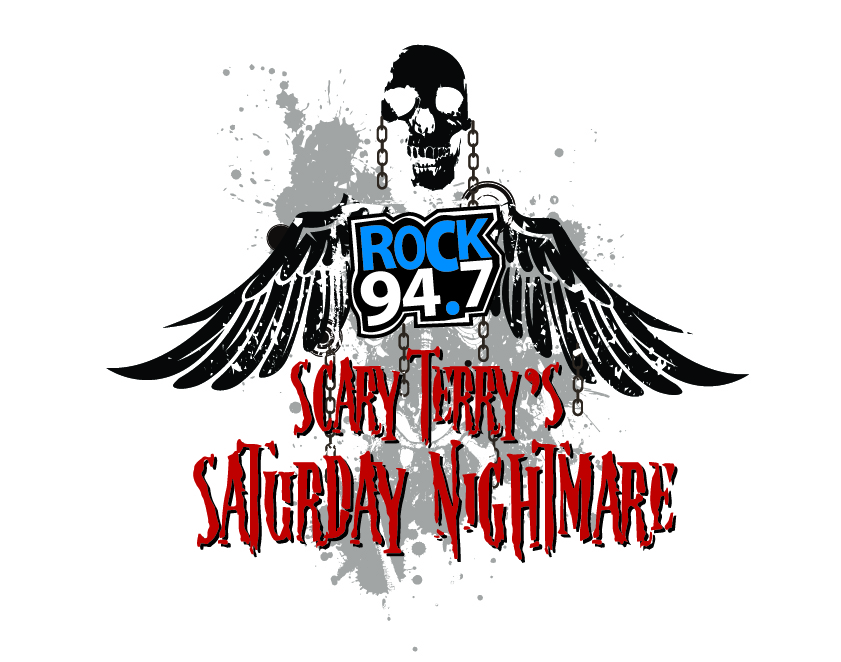 So, Megadeth issued a press release today:
---
MEGADETH ANNOUNCE U.K. TOUR AND NEW STUDIO ALBUM FOR JUNE 2013!
Tuesday, February 12, 2013 –Metal heavyweights Megadeth have today announced that they will be touring the U.K. in June of this year. They will play headline shows in Newcastle, Glasgow, Manchester and London. Megadeth tickets go onsaleat 9 a.m. on Friday, February 15, and are available from www.livenation.co.uk or www.ticketmaster.co.uk. Megadeth fan club tickets presale begins Wednesday, February 13 @ 9 a.m. local at http://cyberarmy.megadeth.com.
For a heavy metal band that's been around for nearly three decades, selling more than 38 million albums worldwide, earning numerous accolades including 11 Grammy® nominations, scoring five consecutive platinum albums—including 1992's two-million-selling Countdown to Extinction—Megadeth's founder, leader and primal guitar-slinger and lyricist Dave Mustaine feels the best is yet to come, especially after signing an exclusive worldwide deal with Universal Music Enterprises(UMe).
Currently working in their studio in San Diego on their 14th studio album titled Super Collider, Mustaine, along with bassist Dave Ellefson, drummer Shawn Drover and guitarist Chris Broderick, are looking forward to its release in June 2013.
Megadeth's Super Collider is the first release through Mustaine's new label, Tradecraft, through UMe.
"It was a real thrill for us to learn there was an opportunity to join Universal," said Mustaine during a break in the sessions. "It seems like every time you see a great band or music video, it comes from the Universal label. Being with Universal is by far the most exciting and prestigious home for Megadeth ever! We are electrified with what the future holds and the possibilities such a powerhouse like Universal will bring for us all. We have worked with some great people over the years, and it is amazing to see so many of them on the Universal team for our new record, Super Collider. If Megadeth being here isn't satiating enough, having Tradecraft as my own label is going to be really amazing for metal bands around the world."
With a new found energy with the band, Mustaine is raring to go, preparing for his latest tour, marking the 20th anniversary of their best-selling Countdown to Extinction album. Mustaine added, "Shawn, Chris and David have all been feverishly contributing some great music and I believe we are doing our best work ever together in the studio right now!"
"Megadeth is not just one of the most successful metal bands, but one of the most influential rock bands of the past 30 years," said UMe President/CEO Bruce Resnikoff in making the announcement. "They continue to be a huge draw on the road with their longtime fans as well as continually adding new fans. I look forward to working together with them."
Mustaine formed Megadeth in Los Angeles in 1983, and with a string of five consecutive platinum and multi-platinum albums Megadeth became one of the biggest bands of the mid-'80s and '90s, boasting such arena anthems as "Symphony of Destruction", "Peace Sells... But Who's Buying", "Holy Wars", and "Sweating Bullets", along with the top singles in 1997/98 off Cryptic Writings, "Trust", (No. 1 track) "Almost Honest", "Use The Man" and "A Secret Place".
With the recent acquisition of EMI, UMe now brings together Megadeth's classic, 14-year, seven-album Capitol catalog, which includes one multi-platinum release ('92's Countdown to Extinction), four platinum records ('86's Peace Sells... But Who's Buying?; '88's So Far, So Good... So What?; '90's Rust in Peace; '94'sYouthanasia), and one gold ('97'sCryptic Writings). In all, the band has scored five U.S. Top 10 albums (including 2007's United Abominations and 2009's Endgame) and two Top 5 releases, with 2011's TH1RT3EN debuting at No.1 on the Billboard Hard Rock Albums chart.
---
While Mega-Dave has left me scratching my head over the years with his transformation in to a fundamentalist Christian who believes that President Obama is a "sekrit Kenyan Muzlim ter-rist", I'm always happy to hear about new Megadeth.
Also, Countdown to Extinction is 20 years old this year?
Damn, I'm getting old.
Be Metal,
~ST