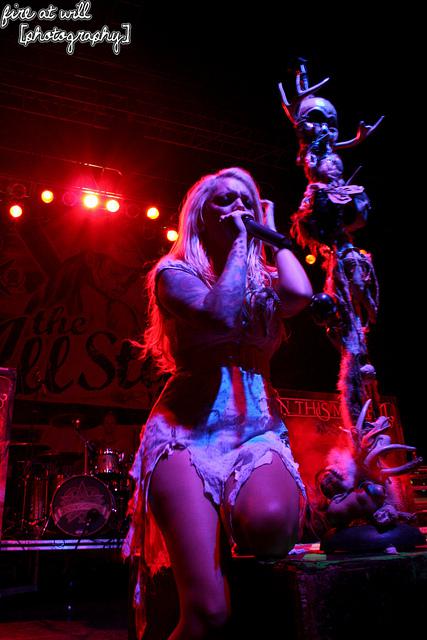 Maria Brink, In This Moment
PHOTO CREDIT:  Fire At Will Photography, Creative Commons License .
Check it.  Try not to touch yourself while you do:
By the way, that lucky schmuck that Brink is crawling all over in the video is Chris Motionless of Motionless in White.  They're pretty kick ass:

*In addition to being Maria Brink's future ex-husband, "Scary" Terry Stevens is a radio host for Midwest Communications. You can Book Face with him here.