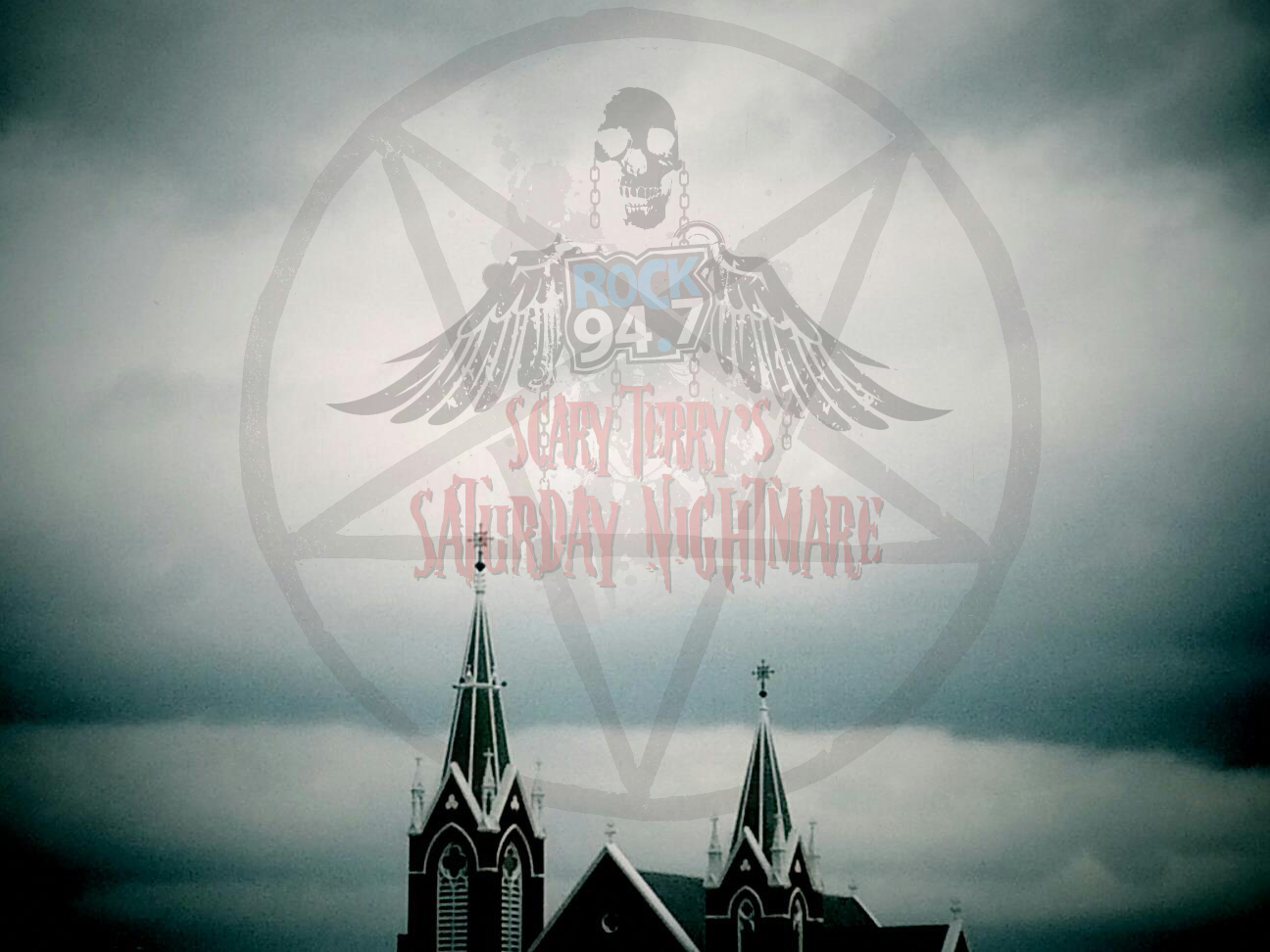 Thanks for listening to the show last weekend!
For that matter, thanks for listening for the past year! Last Saturday, we played some classic 13 Questions bits that we've accumulated over the past 365 days. You can check out the entire archive of interviews by clicking HERE.
Keep listening, telling your friends to listen and clicking that "Like" button on the Official Scary Terry's Saturday Nightmare Facebook Page, and we'll keep on keeping metal on in Central Wisconsin and world wide via our website stream.
I'm also on Twitter, Google+, and Pinterest.
Here's a list of what we played on Saturday, September 15th.
---
Scary Terry's Saturday Nightmare playlist for 9/15/12
HOUR ONE
Slayer - "Angel of Death" (This is the very first song that Scary Terry's Saturday Nightmare played when the show started. You can see the rest of our first playlist by clicking HERE.)

Motorhead - "Rock Out"

In Flames - "The Mirror's Truth" (They're hitting the road with Lamb of God this fall. There's a date within driving distace of you.)

As I Lay Dying - "Cauterize" (From their upcoming album, Awakened, due out 9/25/12. I've been listening to the advance copy the label me. I'll post a review tomorrow.)

D.R.I. - "Thrashard"

Misfits - "Hybrid Moments" (Got a nice compliment on the Official Scary Terry's Saturday Nightmare Facebook Page from a listener regarding the fact that we play The Misfits on the Nightmare. Give us a "Like" give us your feedback too!)

Anthrax - "Fight 'Em 'Til You Can't" (In another Scary Terry First, Anthrax is the first metal band that we gave you tickets to see live.)

Hatebreed - "Live For This"

Ministry - "Stigmata" (Ministry and Rigor Mortis guitarist, Mike Scaccia, was a 13 Questions guest in the past.)

GWAR - "Horror of Yig"
Kreator - "Love Us or Hate Us"

Devin Townsend Project - "Lucky Animals" (From DTP's new album, Epicloud, due out 9/18/12. I'll have a review posted for you tomorrow.)
Asphyx - "Deathhammer" (Martin Van Drunen of Asphyx was a 13 Questions guest in our first year.)
Iron Maiden - "Moonchild"

HOUR TWO
S.O.D. - "Milano Mosh"

Pantera - "Slaughtered"
The Great Kat - "Beethoven's 5th" (The Great Kat is the first artist to record a "Hey this is so-and-so, and you're listening to Scary Terry's Saturday Nightmare..." promo for the show.)
Dethklok - "Lazer Cannon Deth Sentence" (Did anyone run into Pickles' family during the Tomahawk Fall Ride this past weekend?)
Vallenfyre - "Cathedrals of Dread" (Vallenfyre frontman and Paradise Lost guitarist, Gregor Mackintosh was the very first artist to do 13 Questions.)

Testament - "The Ballad"

The Chariot - "First" (From their new album, One Wing, in stores now. Look for an album review in this blog tomorrow.)

Mastodon - "Curl of the Burl"

Six Feet Under - "Reckless" (SFU's Chris Barnes answered a question that not many interviewer dare to ask in this 13 Questions interview.)

Cannibal Corpse - "Demented Aggression" (CC's Alex Webster responds to Chris Barnes answer in this 13 Questions interview.)

KMFDM - "A Drug Against War"
Metallica - "The Prince" (Diamondhead cover.)
Katatonia - "Buildings" (From their latest album, Dead End Kings, in stores now.)

Korn - "Y'all Want A Single"
Clutch - "Passive Restraints"

HOUR THREE
Otep - "Ghostflowers"

Slayer - "Raining Blood"

Amon Amarth - "The Fate of Norns"

Hellyeah - "Drink Drank Drunk" (Hellyeah did 13 Questions with the show too.)

Anthrax - "Among The Living"

Atreyu - "Lip Gloss and Black" (Their lead singer has a new project called...)

I Am War - "Bat Out of Hell"
Lamb of God - "Laid To Rest"

Napalm Death - "The Wolf I Feed" (ND's Mark "Barney" Greenway is responsible for what is easily the top moment from this year's worth of 13 Questions.)

In This Moment - "Forever" (ITM lead guitarist Chris Howorth was a 13 Questions guest.)

Megadeth - "Holy Wars...The Punishment Due" (Mega-Dave almost took a Mega-spill.)
Slipknot - "The Heretic Anthem"

Suicidal Tendencies - "You Can't Bring Me Down"

---
Once again, thanks for listening!
3 more hours of non-stop metal are coming your way from 9pm to Midnight this Saturday on Rock 94.7, 102.9 and online!
Be Metal,
\m/ ST \m/