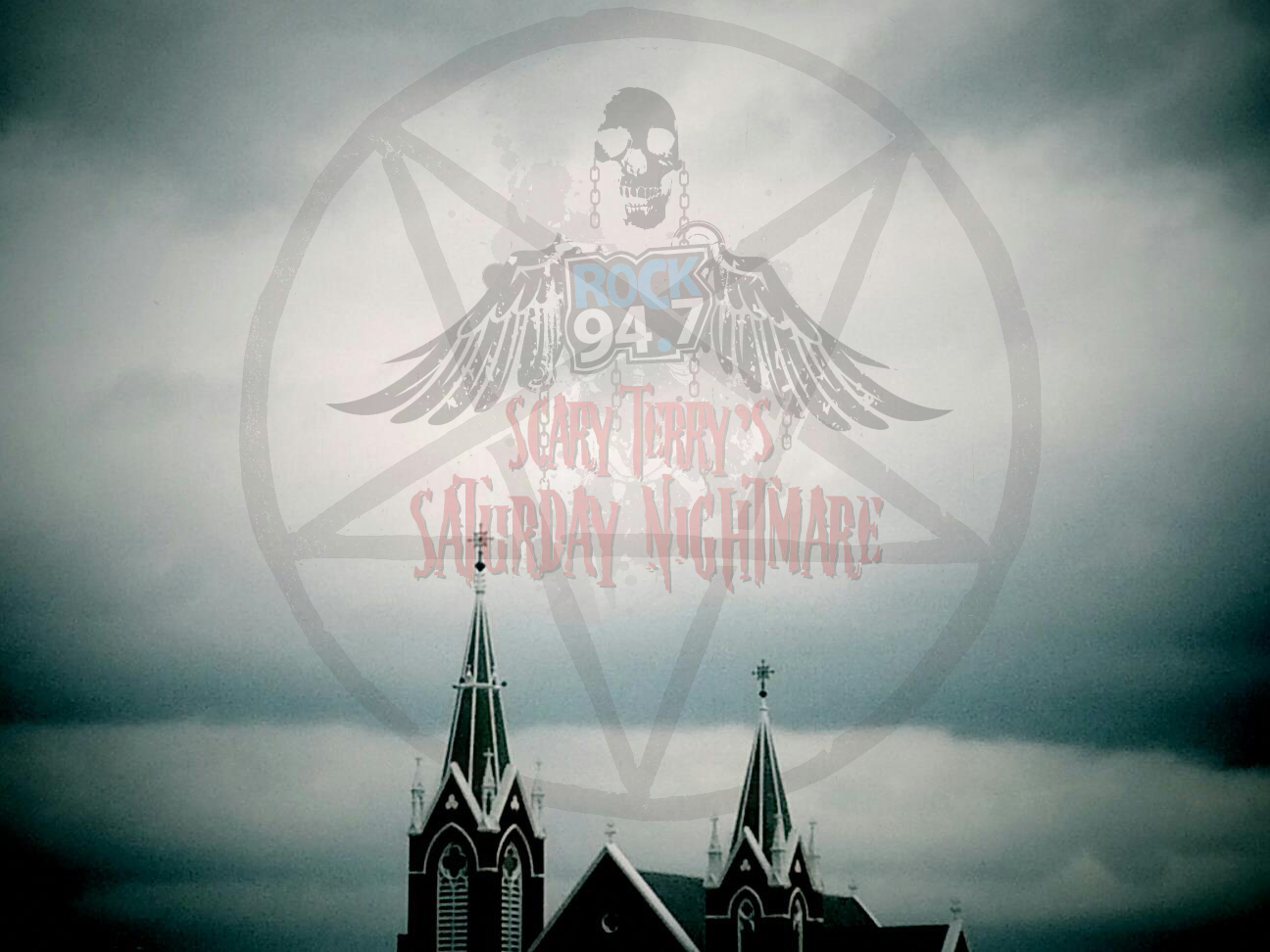 Thanks for listening to the show last weekend!
Also, big thanks to Verlo Mattress Factory for being the official sponsor of Scary Terry's Saturday Nightmare. Having trouble sleeping? It's probably that old mattress you're sleeping on. Go see Curt over at Verlo Mattress Factory on Rib Mountain Drive and he'll hook you up with the best night of sleep you've ever had.
Keep listening, telling your friends to listen and clicking that "Like" button on the Official Scary Terry's Saturday Nightmare Facebook Page, and we'll keep on keeping metal on in Central Wisconsin and world wide via our website stream.
I'm also on Twitter, Google+, and Pinterest.
Remember, we do more metal every weeknight at 6 with Metal Kombat. CLICK HERE to see how it works.
We dropped a couple of Christmas tunes into the mix this weekend. We'll have a lot more on 12/22 as we celebrate Scary Terry's Saturday Nightmare Before Christmas!
Also, be on the lookout for Scary Terry's Best Metal Albums of 2012 feature, coming soon to this blog. Make your own suggestions as to what should make the list in the poll we posted on the Official Scary Terry's Saturday Nightmare Facebook Page
Here's what we played last weekend.
---
Scary Terry's Saturday Nightmare playlist for 12/1/12
HOUR ONE
Beatallica - "Wonderful Christmastime" (Wings+Metallica+Christmas = WTF-ing awesome.)

Pantera - "I Can't Hide"

Opeth - "The Grand Conjuration"

Syslosis - "A Dying Vine" (The latest entrant into the Rock 94.7 Metal Kombat Valhalla Fame!)

Prong - "Lost And Found"

Gojira - "L'Enfant Sauvage" (Title track from the album of the same name. French for "Wild Child".)

Ministry - "Thieves"

Lacuna Coil - "Losing My Religion" (R.E.M. cover. Lacuna Coil will be going on tour with...)

Sevendust - "Bitch" (You may need to take a bit of drive to see them, though. We'll let you know if any closer tour dates are posted.)
Nonpoint - "I Said It" (From their latest self-titled album, truly a return to form for the band.)

Dope - "Bitch" (I heard a rumor that these guys might be booking a gig in Central Wisconsin in the future. Stay drop D tuned.)
Lamb of God - "Ghost Walking" (Randy Blythe has been officially indicted on Manslaughter charges in the Czech Republic. He vows "Not to hide in the U.S." Wonder if they'll charge him a carry-on fee for his giant balls when he flies over there to stand trial.)

Avenged Sevenfold - "Carry On" (According to M. Shadows, a new A7X album is in the works.)

HOUR TWO
Chuck Billy (Testament), Scott Ian (Anthrax), John Donias (Shadows Fall), Chris Wyse (The Cult), and John Tempesta (Exodus, Slayer, White Zombie) - "Silent Night"
Overkill - "Electric Rattlesnake" (They're battling it out right now in Metal Kombat!)
Mercyful Fate - "Curse of the Pharohs"

Varg - "Guten Tag" (From their latest album of the same name. Not to be confused with certified nutjob Varg Vikernes of Burzum and Mayhem infamy.)

Sacred Reich - "Independent"

In This Moment - "Whore" (2012 was a big year for ITM. They got serious crossover play in mainstream rock with "Blood". They even made a certain Best of 2012 list on Rock 94.7.)

Between the Buried and Me - "Astral Body" (From their latest album, Paralax II: Future Sequence.)

Megadeth - "Hanger 18"

Roadrunner United - "The Enemy" (Featuring Mark Hunter of Chimaria, Dino Cazares of Fear Factory, Andreas Kisser of Sepultura, Roy Mayorga of Stone Sour and the late Paul Gray of Slipknot.)

Children of Bodom - "Sixpounder"

Hellyeah - "Drink, Drank, Drunk"

GWAR - "Slaughterama" (Easily the highlight of any GWAR show.)
HOUR THREE
Pantera - "Good Friends and a Bottle of Pills"

Psychostick - "Jingle Bell Metal"

Avenged Sevenfold - "Nightmare" (I'm pretty sure I'm contractually obligated to play this song, what with the show name and all...)

Katatonia - "Buildings"

Judas Priest - "Metal Gods"

Cancer Bats - "Bricks and Mortar" (We quizzed the Bats' lead singer Liam Cormier about this song a while back.)

Five Finger Death Punch - "The Pride"

Nevermore - "Final Product"

Amon Amarth - "War of the Gods"
Nile - "Enduring the Eternal Molestation of Flame"

All That Remains - "Down Through The Ages"

Fear - "I Love Livin' in the City"
Slipknot - "Eyeless"
Napalm Death - "When All Is Said and Done"

---
Once again, thanks for listening!
3 more hours of non-stop metal are coming your way from 9pm to Midnight this Saturday on Rock 94.7, 102.9 and online!
Be Metal,
\m/ ST \m/