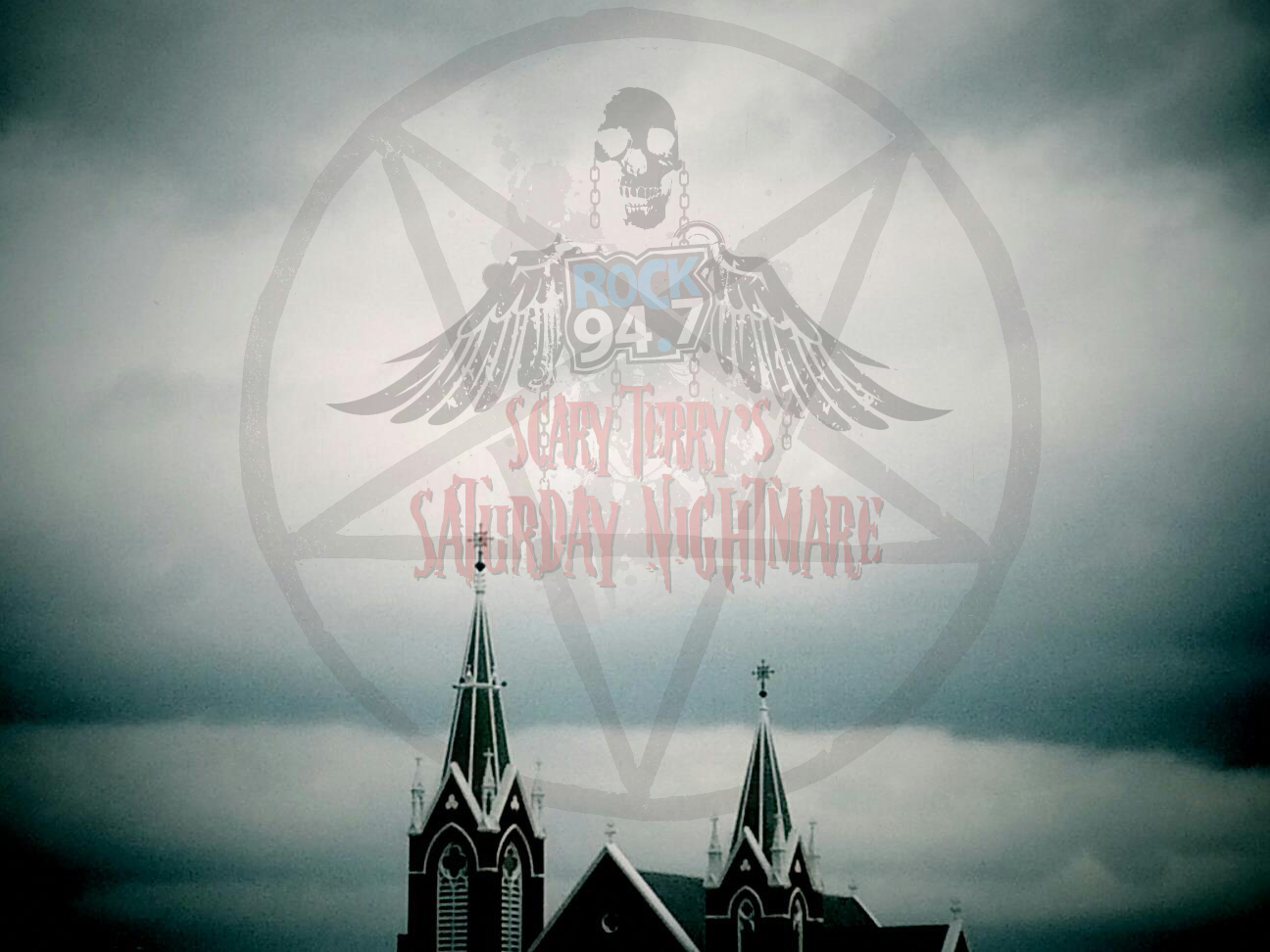 Thanks for listening to the show last weekend!
Also, big thanks to Verlo Mattress Factory for becoming the official sponsor of Scary Terry's Saturday Nightmare. Having trouble sleeping? It's probably that old mattress you're sleeping on. Go see Curt over at Verlo Mattress Factory on Rib Mountain Drive and he'll hook you up with the best night of sleep you've ever had.
Keep listening, telling your friends to listen and clicking that "Like" button on the Official Scary Terry's Saturday Nightmare Facebook Page, and we'll keep on keeping metal on in Central Wisconsin and world wide via our website stream.
I'm also on Twitter, Google+, and Pinterest.
Remember, we do more metal every weeknight at 6 with Metal Kombat. CLICK HERE to see how it works.
Last Friday was Black Friday, so last Saturday was Blacker Saturday on the Nightmare. We featured bands with the word "black" or "dark" in their names along with songs featuring the word "black" or "dark". In addition, we also put the spotlight on bands with members of African/Jamaican decent, a reminder that metal's a diverse, inclusive genre. If you're a racist, join the 21st century or GTFO.
Anyhow, I'm a sucker for theme weekends. Let me know if you dig them in the comments, or on our Facebook Page. After all, it's your show, I just host it.
Here's a list of the songs that we played during the show.
---
Scary Terry's Saturday Nightmare playlist for 11/24/12
HOUR ONE
Metallica - "Blackened"

Lamb of God - "Black Label"

Nonpoint - "Lights, Camera, Action" (From their latest self-titled album. During their gig at the Fillmor, their lead vocalist Elias mentioned that they'd like to come back to Central Wisconsin, possibly alongside...)
Lacuna Coil - "Trip the Darkness" (Seriously, book that gig and TAKE MY MONEY!)

Slayer - "Spirit In Black"

Megadeth - "Sweating Bullets" (Featuring that infamous line about the "black-tooth grin".)

God Forbid - "War of Attrition"

Machine Head - "Aesthetics of Hate" (From their classic album, The Blackening.)

Marduk - "Serpent Sermon" (Just wouldn't be Blacker Saturday with Scandinavian Black Metal. Check out a 13 Questions interview we did with their lead guitarist, Morgan, here.)
Strapping Young Lad - "You Suck" (From their brilliant album, The New Black.)

W.A.S.P. - "I Wanna Be Somebody" (Featuring the vocal talents of Blackie Lawless. Told you I love theme weekends. BTW, Blackie's former running buddy, Chris Holmes has seen better days. Watch and cringe.)
Fear - "I Love Livin' In The City" (They just re-recorded their classic album, The Record. Easily one of the darkest, most nhilistic punk albums ever recorded...or re-recorded. Urban dystopia in musical form.)

HOUR TWO
Black Sabbath - "The Mob Rules"
Abiotic - "Vermosapien" (Doesn't get much darker than death metal and these guys bring it hard. Check out their new album, Symbiosis. It...freaking...SLAYS!)
Danzig - "Her Black Wings"
Sevendust - "Black"

Black Dhalia Murder - "Conspiring With The Damned"

All That Remains - "Down Through The Ages"

Testament - "Souls of Black"

White Zombie - "Black Sunshine"

Bad Brains - "Sailin On"

Cradle of Filth - "Frost On Her Pillow"

Opeth - "Blackwater Park"

S.O.D. - "Chromatic Death"
HOUR THREE
Anthrax & Public Enemy - "Bring the Noise"

Machine Head - "Darkness Within"

Black Label Society - "Stoned and Drunk"
Graveyard - "Goliath"
Atreyu - "Lip Gloss and Black"

Black Flag - "TV Party"

Suicidal Tendencies - "How Will I Laugh Tomorrow"

Iron Maiden - "Fear of the Dark"

Venom - "Black Metal"
Type O Negative - "Black No. 1"

Fozzy - "Sandpaper"

Six Feet Under - "Hacked to Pieces"

---
Once again, thanks for listening!
3 more hours of non-stop metal are coming your way from 9pm to Midnight this Saturday on Rock 94.7, 102.9 and online!
Be Metal,
\m/ ST \m/