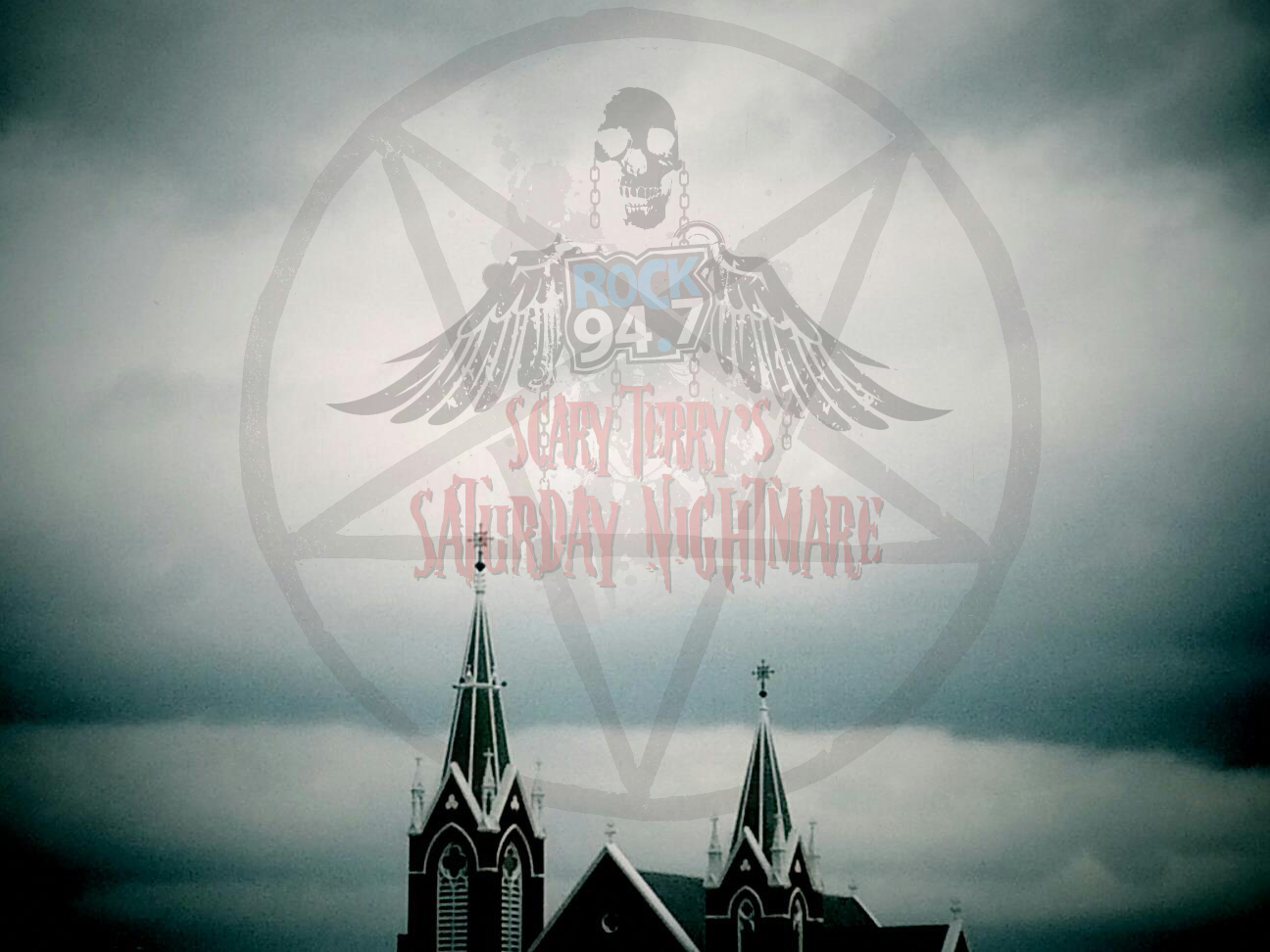 Thanks for listening to the show last weekend!
Keep listening, telling your friends to listen and clicking that "Like" button on the Official Scary Terry's Saturday Nightmare Facebook Page, and we'll keep on keeping metal on in Central Wisconsin and world wide via our website stream.
I'm also on Twitter, Google+, and Pinterest.
Remember, we do more metal every weeknight at 6 with Metal Kombat. CLICK HERE to see how it works.
Here's a list of the songs that we played last Saturday.
---
Scary Terry's Saturday Nightmare playlist for 10/6/12
HOUR ONE
Slipknot - "Wait and Bleed"

Pantera - "Becoming"

Lamb of God - "Set To Fail"

Sylosis - "A Dying Vine" (From their new album, Monolith, in stores tomorrow.)

Slayer - "Point"

Tesseract - "Nocturne" (New single featuring their new lead vocalist, Ashe O'Hara. Look for a new full-length in 2013.)

Corrosion of Conformity - "Clean My Wounds"

Children of Bodom - "Aces High" (Iron Maiden cover.)

Five Finger Death Punch - "The Pride" (FFDP is VERY close to becoming the first band to win 5 nights in a row in Rock 94.7's METAL KOMBAT!)
Fear Factory - "Descent"

Accept - "Hung Drawn and Quartered" (Check out a 13 Questions Interview that we did with Accept's Wolf Hoffman HERE.)
This Or The Apocalypse - "Hell Praiser" (From their new album, Dead Years. Check out a Quick N Dirty Review of the album HERE.)

Korn - "All In The Family" (Featuring a guest appearance from Limp Bizkit's Fred Durst.)
As I Lay Dying - "Within Destruction"

HOUR TWO
Anthrax - "Only"

Megadeth - "Kick The Chair"
Sepultura - "Dead Embryonic Cells"
Galactic Pegasus - "Gangnam Style" (It takes a special talent to watch THIS, and think "Hey, that would make a great metal song!")
Machine Head - "Locust"

Between The Buried And Me - "Astral Body" (From their latest album, The Parallax II: Future Sequence, due out tomorrow. Proggy, fearlessly experimental and heavy, this album is absolutely worth the bucks.)

White Zombie - "Supercharger Heaven"

Napalm Death - "The Code Is Red...Long Live The Code" (Check out 13 Questions with Napalm Death's lead vocalist, Mark "Barney" Greenway HERE.)

Avenged Sevenfold - "Carry On" (Look for it on the soundtrack to Call of Duty Black Ops II. It's a military shooter. No, not that one. The other one. No, not that one either...)

Death Angel - "Bored"

The Chariot - "First" (From their latest album, One Wing, in stores and amazing now.)

Sevendust - "Face To Face"
HOUR THREE
Iron Maiden - "Killers"

Pantera - "Mouth for War"

Slayer - "War Ensemble"

Devin Townsend Project - "Lucky Animals" (From Devy latest album, Epicloud. Watch Devin interview himself HERE.)

Nonpoint - "Bullet With A Name" (Catch Nonpoint LIVE at the Fillmore in Downtown Wausau on 11/17/12! Click HERE for full details. BTW, the opening act that night will be...)

Planet of 9 - "Cadillac" (Po9 is actually from Wausau. They've since relocated to the Madison area. Let's welcome them back home with a huge crowd! Tickets go on sale this Friday! DO NOT MISS THIS EPIC SHOW!!!!)

Shadows Fall - "What Drives The Weak"
Capture The Crown - "You Call That A Knife?" (Yup, they're Austrailian. They also have over 4 MILLION views on the Youtube video for this song. Not too shabby for a band without a record label.)

Deftones - "Leathers" (Deftones just released the cover art for their new album today. Click HERE to check it out.)

Mudvayne - "Dig"

Metallica - "Last Caress/Green Hell" (Misfits covers.)
Katatonia - "Buildings" (From their latest album, Dead End Kings, in stores and awesome now.)

Deicide - "Dead By Dawn"
1,000 Homo DJs - "Supernaut" (Black Sabbath cover perfromed by one of Al Jourgenson's numerous side projects.)

---
Once again, thanks for listening!
3 more hours of non-stop metal are coming your way from 9pm to Midnight this Saturday on Rock 94.7, 102.9 and online!
Be Metal,
\m/ ST \m/