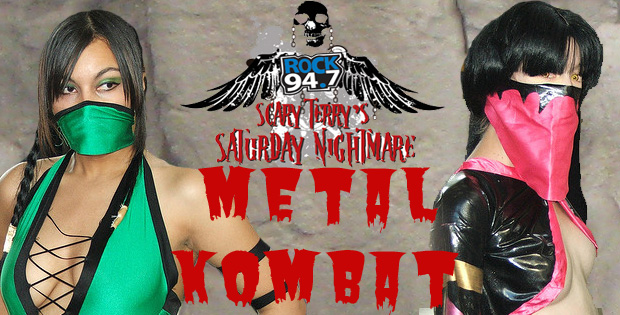 Welcome to Rock 94.7's METAL KOMBAT! Here's how it works:
1) Each weeknight at 6pm, "Scary" Terry Stevens will play 2 metal songs.
2) Then, you'll have until Midnight to text METAL1 or METAL2 to 39327 to vote for your favorite song.
3) The song with the most votes moves on to the next night.
4) The loser experiences the dreaded FATALITY!
5) If a song wins 5 nights in a row, it moves on to the METAL KOMBAT Vallhalla Fame!
I was out sick yesterday, so let's get caught up with what went down over the last couple of nights.
On Monday night's METAL KOMBAT Lamb of God's "Desolation" destroyed Machine Head's "Locust"!
Lamb of God - "Desolation"
Lamb of God's new competition:
Texas Hippie Coalition "Turn It Up"

We'll reveal the winner tonight at 6pm!
May the most metal band win!
Be Metal,
ST