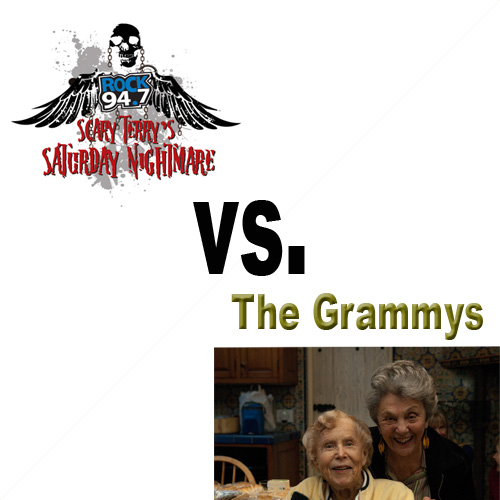 Note to Graphics Dept. Har-dee-har, smartasses.

The 2013 Grammy Awards went down last night.
As tempted as I am to blog about the winner of the "Best Pan Flute Recording by Aborinigal Amputees" category, I'm afraid I only have time to blog about the Metal category.
Oh, I'm sorry. Make that Metal/Hard Rock category. Because, you know, they're like interchangable.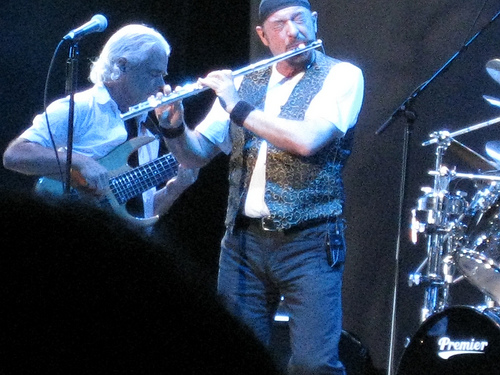 Just ask Jethro Tull who beat out Metallica for Best Hard Rock/Metal Performance in 1989.
This year's Award wasn't even presented on the actual show. At least that's what I heard. I was busy watching The Walking Dead followed by some stuff that was taking up space on my DVR.
"But Terry, how are you going to rip the Grammys when you couldn't be arsed to watch the show?"
For one thing, this: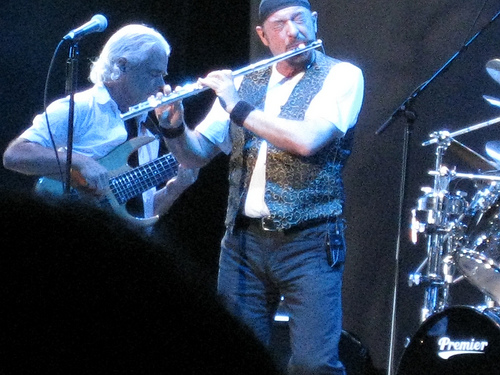 Again, Jethro Tull who BEAT Metallica for Best Hard Rock/Metal Performance in 1989.
Also, when I saw the list of this year's nominees, I knew who was going to win:
Anthrax - "I'm Alive"
Halestorm - "Love Bites (So Do I)"
Iron Maiden - "Blood Brothers"
Lamb of God - "Ghost Walking"
Marilyn Manson - "No Reflection"
Megadeth - "Whose Life (Is It Anyways)?"
Out of all of those bands, Halestorm was the safest bet. They're also the least metal, making them a shoe-in for the category.
Don't get me wrong. Lzzy and the rest of team Halestorm are talented musicians and make a strong case for winning a Hard Rock Grammy.
Also...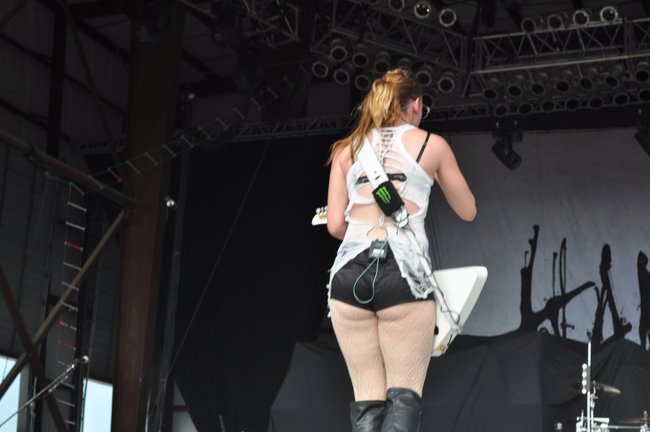 Dat azz...
However, I would appreciate it if the Grammys would just drop the word "metal" from the category if metal artists aren't going to be taken seriously for the honor.
Last year, the monkeyfarming Foo Fighters won it. Again, love the Foos. Dave Grohl is metal as hell as a person. They certainly had the best Hard Rock song when they won. The best metal song came from another group.
This year, Lamb of God clearly wrote the metal song to beat (although strong cases could be made for the other noms, LoG is the sound of modern metal right now).
In closing...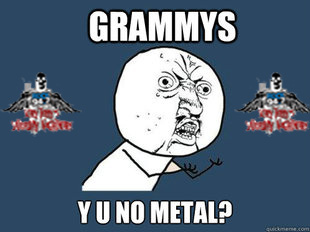 Be Metal,
\m/ ST \m/