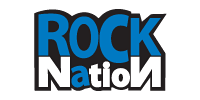 The gang of miscreants over at Metal Sucks posted a link to the new single from Brett Michaels of Poison fame.
Here's the cover art:
3 things.
Thing 1: This mess was posted on MySpace. If there's anything more dated and anacrhonistic than hair metal it's freaking MySpace.
Thing 2: This isn't a hair metal song.
Thing 3: It's something far far shiattier.
CLICK HERE TO LISTEN, then come back for more wise-ass commen-Terry.
I know what you're thinking. "No way is that legit."
I thought the same thing.
Then I saw that you could buy it on Amazon.
I'm just shocked that Brett Michaels could create something that I hate more than Poison.
Be Cool,
TS