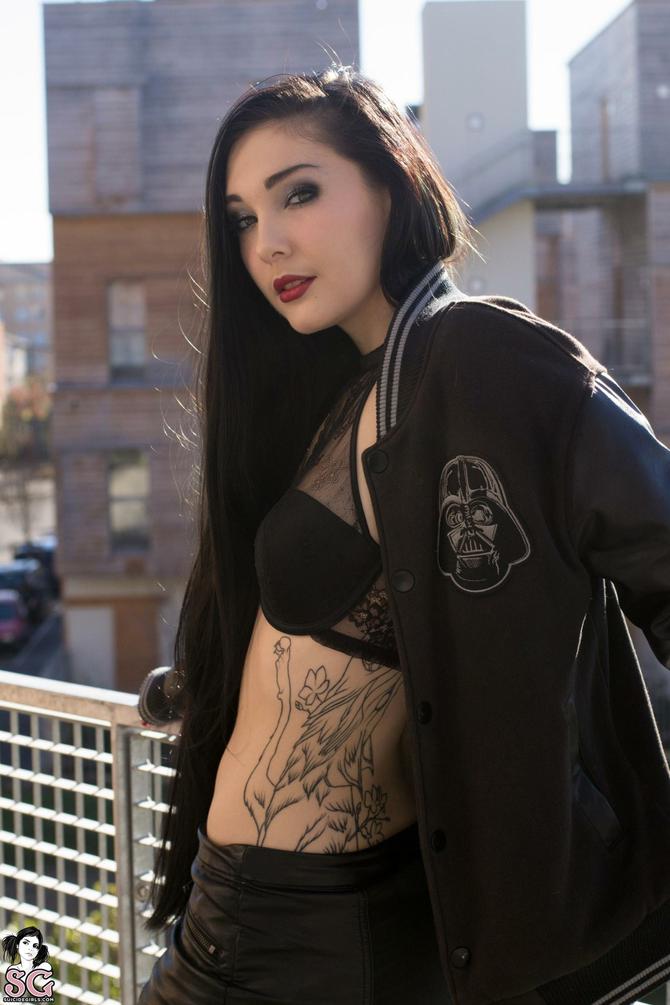 https://suicidegirls.com/girls/laudam/

Vital Stats:
STATUS: EXCLUSIVE RELATIONSHIP
KINK FACTOR: I BUY SEX TOYS AT THE HARDWARE STORE
CIGARETTES: NOPE
WEED: NOPE
BOOZE: OCCASIONALLY
POLITICS: POLITICS, WHO CARES?
BODY TYPE: SLENDER
DIET: VEGETARIAN
I AM LOOKING FOR: WHOEVER COMES ALONG
BOOKS: BAUDELAIRE LEWIS CARROLL VICTOR HUGO
ARTIST: VEKS VAN HILLIK
VIDEO GAMES: GUILD WARS 2
MY IDEA OF A GOOD TIME: A LONG, SLOW, LATE DINNER WITH FRIENDS.
INTERNET. ALL NIGHT. AGAIN.
WHEN I GO OUT, ANYTHING CAN HAPPEN.
MUSIC: ALUNA GEORGE EMILIE SIMON FOXES KREAYSHAWN MARILYN MANSON PINK SLIPKNOT
TELEVISION: AMERICAN HORROR STORY BREAKING BAD GAME OF THRONES
FILMS: BLACK SWAN MEMOIRS OF A GEISHA