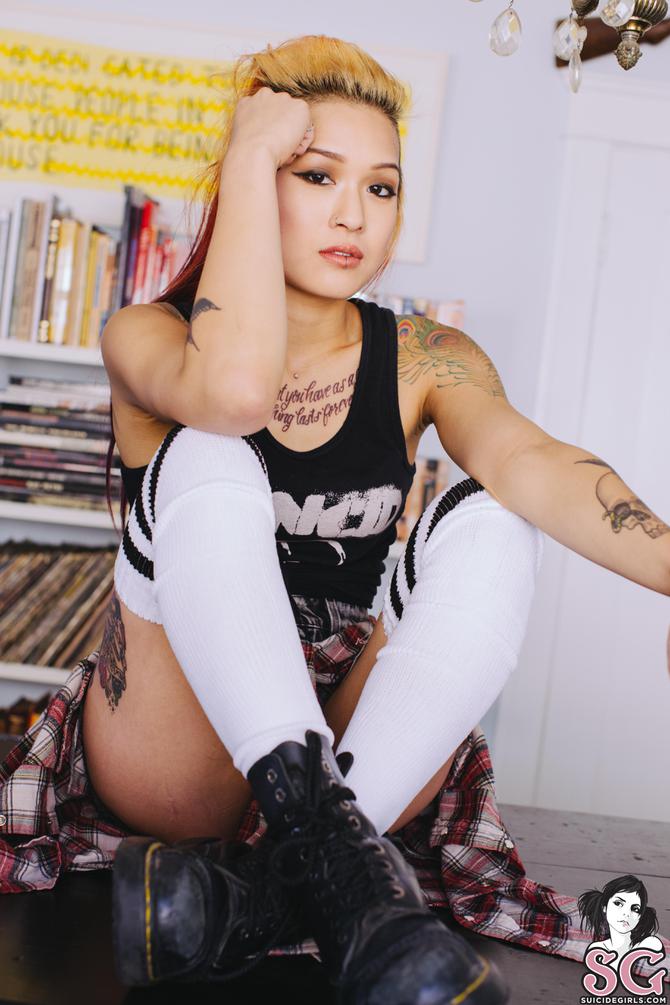 https://suicidegirls.com/girls/mahneeguh/

Vital Stats:
HEIGHT: 5'2"
WEIGHT: 115LBS
BODY TYPE: AVERAGE
DRUG USE: DOWN THE HATCH
SEX: IF YOU GET ME DRUNK
KINK FACTOR: IF YOU GET ME DRUNK
CIGARETTES: I HAVE BLACK LUNGS
WEED: NOPE
BOOZE: OCCASIONALLY
POLITICS: SMASH THE STATE!!!
I AM LOOKING FOR: SOMEONE EXOTIC
I SPEND MOST OF MY FREE TIME: HIKING AND EXPLORING NEW AND UNKNOWN THINGS
BOOKS: DAMNABLE BY HANK SCHWAEBLE
MY IDEA OF A GOOD TIME: BARS, AFTER PARTIES, HOME BY DAWN.
STAY IN AND WATCH OLD MOVIES ON TV.
WHEN I GO OUT, ANYTHING CAN HAPPEN.
INTO: TRYING EVERYTHING AT LEAST ONCE
5 THINGS THAT I CAN'T LIVE WITHOUT: SEX DRUGS MUSIC AND CHEESE