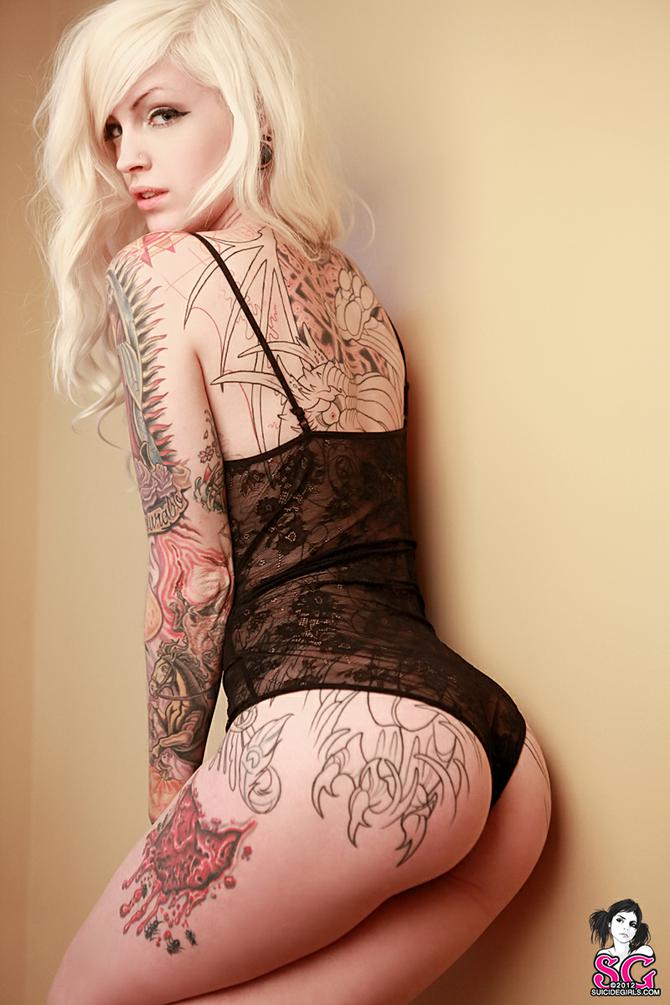 https://suicidegirls.com/girls/patton/ 

Vital Stats:
KINK FACTOR: I'M SAVING MYSELF FOR JESUS!
POLITICS: SMASH THE STATE!!!
DIET: VEGETARIAN
5 THINGS THAT I CAN'T LIVE WITHOUT: FRESH CHAPSTICK LOUD MUSIC SUNGLASSES
I SPEND MOST OF MY FREE TIME: DAYDREAMING PRETENDING I'M A PRINCESS PULLING OUT EYELASHES THAT STAB ME IN THE EYE UNTANGLING MY HAIR WORKING NON-STOP
MY IDEA OF A GOOD TIME: STAY IN AND WATCH OLD MOVIES ON TV.
INTO: ALTERNATE DIMENSIONS ANATOMY ART ASTRAL PROJECTION BATS BODY PIERCINGS BROCCOLI CAT NAPS COUPONS DANCING EMPATHY GORE GRAVITY HALLOWEEN HIBERNATING HUMANS WITH SOULS INSOMINACS LOUD MUSIC LOYALTY LUNCHBOXES MACHINES MANNERS MASS MURDERERS MATH EQUATIONS MEDICAL SUPPLIES MONSTERS NEEDLES QUANTUM PHYSICS REALITY RESPECT SHARP OBJECTS SHINY THINGS SUSPENSION TETRIS TEXTURE THINGS THAT HURT TIGHT PANTS WORKAHOLICS WORMHOLES ZOMBIES