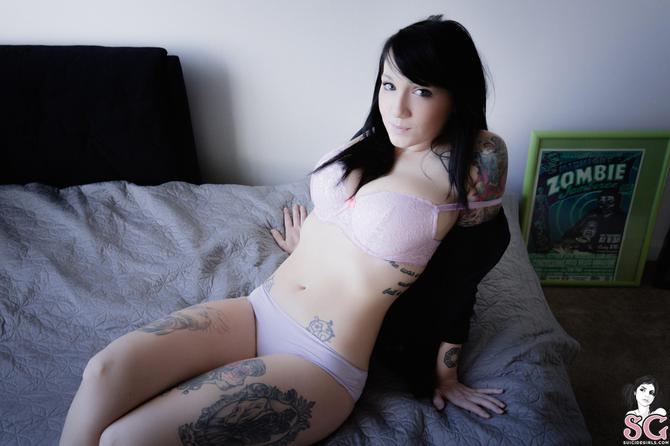 https://suicidegirls.com/girls/phecda/
Vital Stats:
HEIGHT: 5'4"
WEIGHT: 134LBS
BODY TYPE: CURVY
DRUG USE: DRUG FREE
POLITICS: MILQUETOAST CENTRIST
BOOZE: NOPE
CIGARETTES: NOPE
DIET: OMNIVORE
STATUS: SINGLE
TELEVISION: AMERICAN HORROR STORY BREAKING BAD DBZ GAME OF THRONES SATC SOPRANOS WALKING DEAD
FILMS: 300 DRACULA GRANDMAS BOY INTERVIEW WITH A VAMPIRE LOTR BOOKS: GREAT GATSBY HOBBIT MARS RENDEZVOUS WITH RAMA SPACE ODYSSEY
VIDEO GAMES: HALF LIFE HALO MASS EFFECT MASS EFFECT 2 RAINBOW SIX RPGS WORLD OF WARCRAFT MY IDEA OF A GOOD TIME: STAY IN AND WATCH OLD MOVIES ON TV.
INTO: AMERICAN HORROR STORY BEARS. COOKING/BAKING HANGING WITH MY TWO DOGS INTELLIGENT PEOPLE LEGOS TRAVELING
5 THINGS THAT I CAN'T LIVE WITHOUT: INTERNET THEODORE WATER? FOOD?
I SPEND MOST OF MY FREE TIME: WITH MY DOG HUNTING FOR LOST SPANISH TREASURE.