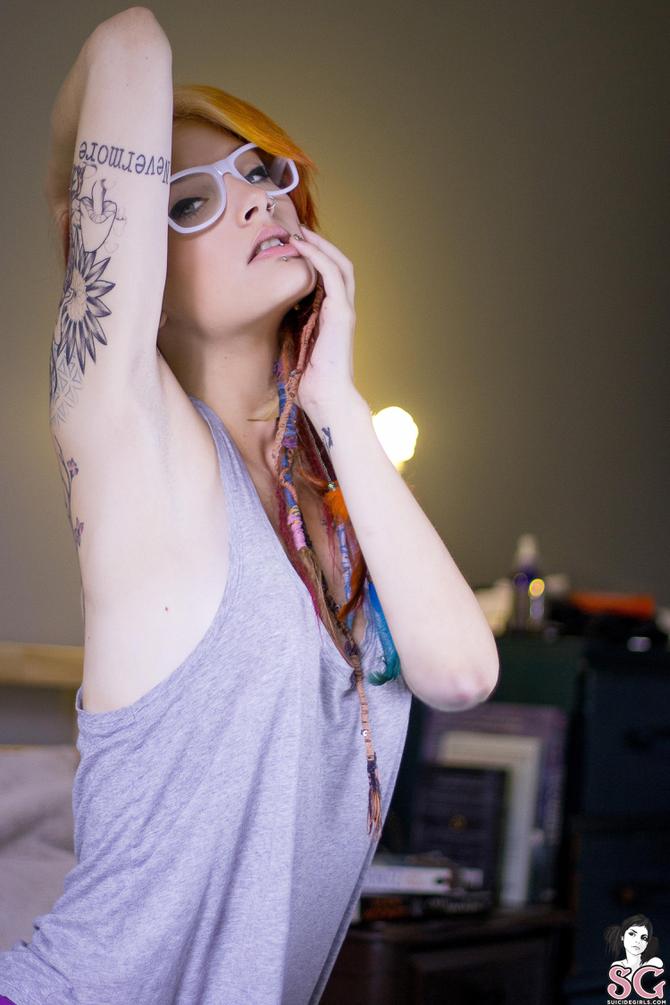 https://www.suicidegirls.com/girls/stormyent/

Vital Stats:
HEIGHT: 5'10"
WEIGHT: 126LBS
BODY TYPE: ATHLETIC
DRUG USE: DOWN THE HATCH
STATUS: EXCLUSIVE RELATIONSHIP
KINK FACTOR: I BUY SEX TOYS AT THE HARDWARE STORE
WEED: I'M A TOTAL STONER
CIGARETTES: NOPE
BOOZE: OCCASIONALLY
RELIGION: RICHARD DAWKINS IS MY CO-PILOT
POLITICS: SMASH THE STATE!!!
DIET: VEGETARIAN
TELEVISION: I DON'T WATCH TV :)
FILMS: ACROSS THE UNIVERSE HOUSE ON HAUNTED HILL NIGHT OF THE LIVING DEAD
BOOKS: ANYTHING BY DEAN KOONTZ ANYTHING BY JRR TOLKIEN
VIDEO GAMES: ASSASSINS CREED FABLE GTA PROTOTYPE
MY IDEA OF A GOOD TIME: STAY IN AND WATCH OLD MOVIES ON TV.
SUPPORT LOCAL MUSIC. GO TO A SHOW.
WHEN I GO OUT, ANYTHING CAN HAPPEN.
INTO: BEING AWKWARD. CLIMBING TREES DANCING MY FACE OFF EDGAR ALLAN POE HORROR MOVIES MAKING FRIENDS VINCENT PRICE
5 THINGS THAT I CAN'T LIVE WITHOUT: BLACK BALLPOINT PEN HAIR CLIP IPOD LIGHTER TOOTHBRUSH
I SPEND MOST OF MY FREE TIME: CREATING ART
MUSIC: DEADMAU5 FEVER RAY IGGLY AZALEA MIA NERO SHPONGLE THE KNIFE