Cancer's Worst Nightmare
Want to be cancer's worst nightmare?
A little bit of background information:
St. Jude is the last chance many parents have to save their child's life. St. Jude isn't just another hospital. It's a research hospital. This is where treatments are developed for childhood cancers that don't have treatments yet.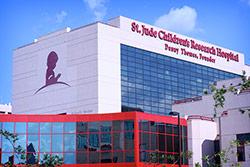 And it's all done at no charge to the patients. That's right. When you bring your child to St. Jude, you don't pay a thing. Ever.
Not only that, but the research and treatment protocols developed at St. Jude are freely shared with doctors and hospitals world wide.
That's right, hospitals right here in Central Wisconsin are saving children's lives with techniques developed at St. Jude.
So, how can St. Jude afford to do this?
You. Every year, people just like you make donations to St. Jude. That's right. This hospital that provides free life-saving cancer treatments to children is completely supported by private donations.
A couple months ago, Terry Stevens had the opportunity to visit St. Jude for their big radio seminar. It was a life-changing experience.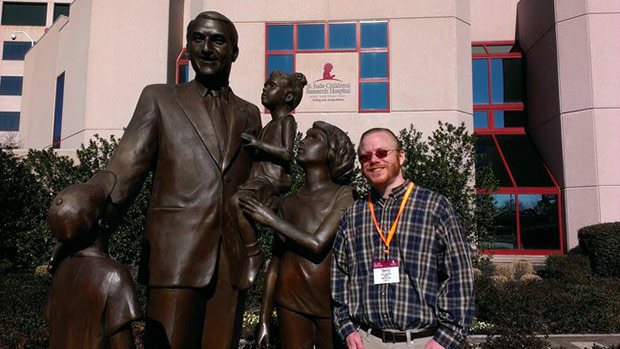 But, while taking it all in, and listening to country radio's top talents talk about how they raise money for St. Jude, one thought kept going through his head: "Why not metal?"
We made some phone calls and sent some e-mails to a few people we know in the metal scene. They sent us some pretty nice stuff: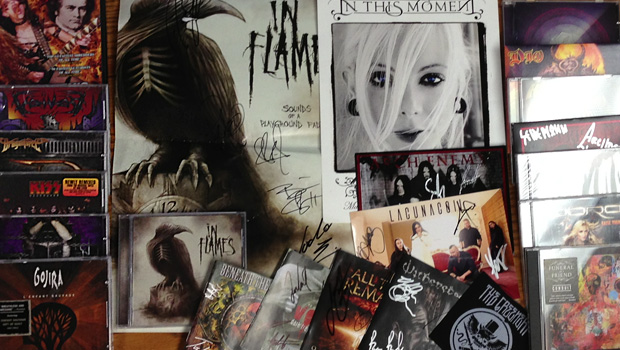 Join our silent auction and it could be all yours.
Want all of that stuff (and more) for yourself? All you have to do is be the high bidder in the first ever Scary Terry's Saturday Nightmare "Cancer's Worst Nightmare" Auction.
100% of your donation will go directly to the St. Jude Children's Research Hospital.
Be Cancer's Worst Nightmare.