Get Lucky with Rock 94.7
It's St. Patrick's Day season again, and that means it's time to get lucky!
You Wanna Get Lucky?
Join us live at The Chatterbox in Wausau on Saturday, March 16th for your chance to play along with our Lucky Charms giveaway. Ten boxes of Lucky Charms cereal will be stuffed with prizes, and you could score one of those boxes!

How It Works
To get into the Lucky Charms drawing, stop by The Chatterbox to get qualified starting on Tuesday, March 12th. Every weekday we'll take 12 qualifiers, who must be present to win at the Get Lucky party. We'll also take 12 qualifiers during the party. Must be 21 to play along.
Specials at the Chatterbox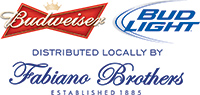 The Chatterbox will also feature some killer food and drink specials.
Be sure to stop in for some 16 ounce aluminum pints of green Bud and Bud Light for only $3!
Are You a Qualifier?
Not sure if you're qualified? We will post qualifier names daily.
Tuesday, March 12th
Mike Dalum
Terry Hoesly
Hazel Hagemann
Mary Zillman
L.D. Wood
Larry Walker
Paulette Syring
Skip Bresnahan
Ron Gleason
Nick Hettinga
Rabbit
Kari Czeck
Wednesday, March 13th
Shelley Matyasz
Stacie Wocelka
Julie F.
Jason Sickler
Barty
Donna Young
Larry Clairmore
Jackie Schnelle
Julie Opichka
Linda Bresnahan
Tina Spees
Carol Scheffler
Thursday, March 14th
Butch Syring
Mary Mulder
Mike Kosky
Lori McCord
Julie F.
Ron Gleason
Jim Tilton
Kevin Reissmann
Doris Zieglmeier
Kenny Joz
Karen Gleason
Jennifer Sapp
Friday, March 15th
Julie F.
LJ's Dad
Korine Whiting
Lori Weber
Diane Kuhnert
Marjie Haile
Larry Cline
Cindy Kieliszewski
Pete Davis
Bill Harder
AJ Sliwicki
Steve Streich