« back to Movies
The Secret Life of Walter Mitty
Release Date: Dec. 25, 2013
Genres: Action/Adventure, Comedy, Drama
Cast: Kristen Wiig, Ben Stiller, Sean Penn, Adam Scott, Kathryn Hahn, Josh Charles, Shirley MacLaine, Patton Oswalt, Terence Bernie Hines, Adrian Martinez
Directors: Ben Stiller
Official Site: http://WalterMitty.com
Distributor: 20th Century Fox
The Secret Life of Walter Mitty is James Thurber's classic story of a day-dreamer who escapes his anonymous life by disappearing into a world of fantasies filled with heroism, romance and action. When his job along with that of his co-worker are threatened, Walter takes action in the real world embarking on a global journey that turns into an adventure more extraordinary than anything he could have ever imagined.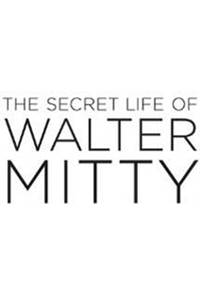 Show Times / Buy Tickets
There are no current showings for The Secret Life of Walter Mitty in this area.