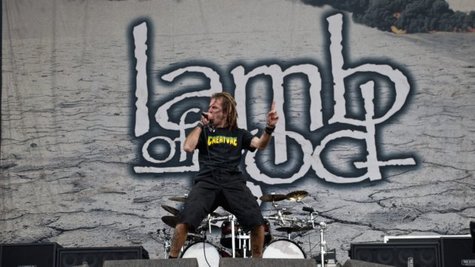 Good news for Lamb of God fans: frontman Randy Blythe is on his way back to the United States.
After a month in custody, the singer was released from Pankrác jail in the Czech Republic. He'd been imprisoned in connection with an incident that took place during the band's 2010 concert at Club Abaton in Prague. Blythe was held on manslaughter charges because he was accused of roughing up a fan named Daniel N. after the fan leaped onto the stage during the show. Blythe allegedly caused injuries that lead to Daniel's death 14 days later.
"I'm relieved to be out of Pankrác jail," Blythe told TV Nova in a video interview at the airport before boarding a flight to New York. "It wasn't bad, but it wasn't exactly fun. I'm relieved to be out of jail, but if it's necessary for me to return to Prague to go to this court thing, I certainly will. I'm no flight risk."
In addition, Lamb of God has just announced that they have joined the lineup for Slipknot's festival, Knotfest, which takes place in Iowa on August 17, and in Somerset, on the border of Wisconsin and Minnesota, on August 18. A rep for Blythe tells ABC News Radio that the singer will be making a public statement discussing his time in Prague and thanking fans worldwide for their support sometime next week.
Copyright 2012 ABC News Radio