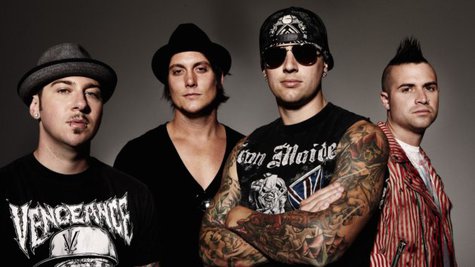 Frontman M. Shadows is hoping Avenged Sevenfold will deliver its next album in 2013. The singer says that the band has been hard at work since September on the follow up to 2010's Nightmare .
"The album has been getting worked on and we've been pretty quiet about it," Shadows tells Revolver . "I think that's because we're really trying to make this thing as good as possible without getting all these expectations. All I can say is that I'm really, really happy with the album, and I'm really proud of it so far."
He adds that the writing process for the album has been going smoothly and that the band has a wide variety of material to choose from. "There's about six songs, whole song ideas that I'm 100 percent happy with," reveals Shadows. "There's a lot of other ideas and if those pieces find their place in other songs that could be…Let's just put it this way, a million ideas and six solid songs."
Shadows says that he expects the band to hit the studio to begin recording the new album sometime in January.
Copyright 2012 ABC News Radio