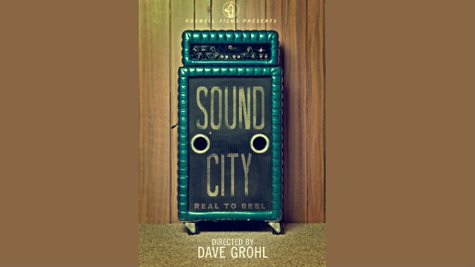 Dave Grohl 's new documentary, Sound City , will premiere at the 2013 Sundance Film Festival.
The film profiles the legendary Sound City Studios, where he and Nirvana recorded the band's 1991 iconic album Nevermind , and features interviews and exclusive performances from artists who have recorded at the famous studio during their careers. Some on the artists featured in the film include Weezer , Queens of the Stone Age frontman Joshua Homme , Slipknot / Stone Sour singer Corey Taylor , Nine Inch Nails frontman Trent Reznor , producer Butch Vig and many more.
"As a first time director, I am humbled to be able to share my passion for songwriting and storytelling with this incredible cast of legendary musicians, as seen through the extraordinary story of America's greatest unsung recording studio, Sound City," said Grohl in a statement. "Being included in this group of artists is a true honor, and the Sundance Film Festival is the perfect place to premiere a film about craft, integrity, and passion for art. I am over the moon!"
The Sundance Film Festival takes place January 17-27 in Park City, Salt Lake City, Ogden and Sundance, Utah.
Copyright 2012 ABC News Radio