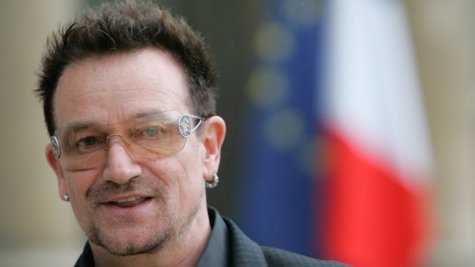 For the fourth year in a row, U2 frontman Bono and some musical friends have taken to the streets of Dublin, Ireland, on Christmas Eve to sing some tunes while collecting money for charity. The AtU2.com fan site reports that Bono was joined by Frames / Swell Season singer Glen Hansard , Sinead O'Connor and Damien Rice , among others, at the busking session on the city's Grafton Street.
Fan-shot video shows the musicians performing three songs, as the crowd sings along: "Christmas (Baby Please Come Home)," "Silent Night" and a rendition U2 song "Desire."
In other news, longtime U2 manager Paul McGuinness reports that 2013 may see the group deliver a follow-up to its 2009 album, No Line on the Horizon . In an interview with The Independent , McGuinness says, "There's always activity, so certainly expect a new record."
Copyright 2012 ABC News Radio