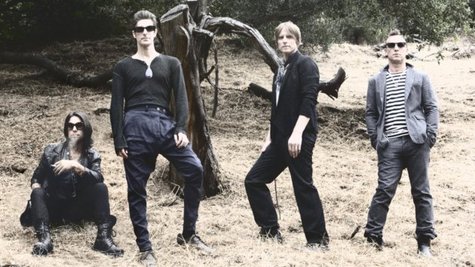 Jane's Addiction has recorded something special for the upcoming soundtrack for Sons of Anarchy . Producers of the FX series have announced that the guys have contributed a previously unreleased cover of The Rolling Stones classic hit "Sympathy for the Devil" for the second album of music from their TV show, titled Songs of Anarchy: Vol. 2 .
"When Jane's Addiction said they were into the idea of doing 'Sympathy for the Devil' for the show, we were completely blown away," said Sons of Anarchy music composer Bob Thiele . "This was made all the more sweet because theirs was the first and only door we knocked on. Jane's Addiction is one of the few post 60's/70's, iconic bands that resonates with our show's mythology."
In addition, guitarist Dave Navarro will show off his acting skills in the last two episodes of the show's current season. Navarro will play a member of the Latino crime organization known as the Byz-Lats, who are involved with actor Jimmy Smits ' character, Nero.
Copyright 2012 ABC News Radio