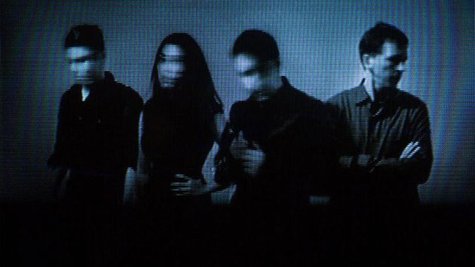 Trent Reznor 's side project, How to Destroy Angels , is giving us the chance to see them perform live. The band, which includes Reznor, his wife Mariqueen Maandig and Atticus Ross -- Reznor's writing partner on the Academy Award-winning soundtrack for The Social Network -- has posted a video of a live in-studio performance of " Keep It Together " from their forthcoming EP, An Omen . The video features Reznor playing guitar and singing along with Maandig, while Ross and longtime Nine Inch Nails collaborator and art director Rob Sheridan do lots of button pushing.
An Omen features six tracks and is set to hit stores on November 13. A full-length album from the band is expected in spring of 2013.
Copyright 2012 ABC News Radio
How to destroy angels: Keep it together from How To Destroy Angels on Vimeo .