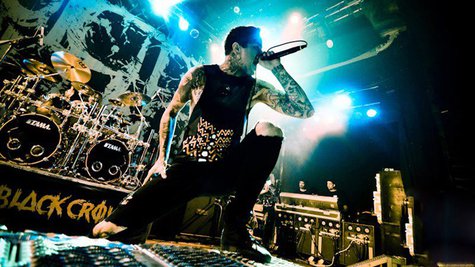 The frontman for heavy metal act Suicide Silence died Thursday morning of injuries received in a motorcycle accident the previous night in Huntington Beach, California. Mitch Lucker was 28.
A statement on the band's Facebook page posted Thursday reads, "There's no easy way to say this. Mitch passed away earlier this morning from injuries sustained during a motorcycle accident. This is completely devastating to all of us and we offer our deepest condolences to his family. He will be forever in our hearts."
The Facebook page later informed fans that a candlelight vigil for Lucker was scheduled for Thursday night in Huntington Beach.
Suicide Silence, based in Riverside, California, has released three studio albums, including 2011's The Black Crown . They've twice toured with the Mayhem Festival.
Copyright 2012 ABC News Radio