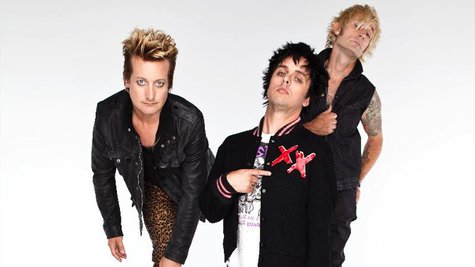 Green Day proves that you shouldn't toy with women's affections in the video for "Stray Heart," the first single from the second album in band's trilogy, ¡Dos!
The video, which is streaming at NME.com , tells the story of a man whose heart has literally jumped out of his chest and runs around sleeping with different women. The man chases his disembodied heart around town, while his womanizing ways wind up getting him in trouble with a number of women, especially his girlfriend.
¡Dos! will be released on Tuesday. You'll be able to get your hands on the third album of the trilogy, ¡Tré! , on December 11.
Copyright 2012 ABC News Radio