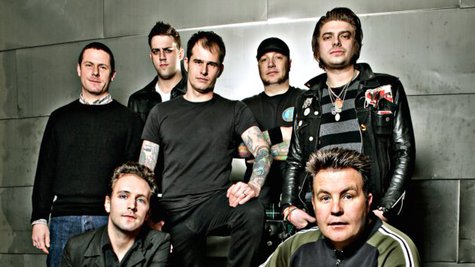 Dropkick Murphys spend some time reminiscing about their past in the new video for "Rose Tattoo," from the band's upcoming eighth studio album, Signed and Sealed in Blood .
The five-minute clip, which is streaming on RollingStone.com , features the band huddled around a table at a bar, interspersed with candid photos of the band, their tattoos, fans, friends and family.
"The lyrics and story of this song document important moments, milestones and people in my life as shown through the tattoos on my body," bassist Ken Casey tells Rolling Stone . "To do a video that also has photos and images of the bands' fans who wear our mark for life adds even more emotion and meaning to the video for us."
Signed and Sealed in Blood will arrive in stores on January 8, 2013.
Copyright 2012 ABC News Radio