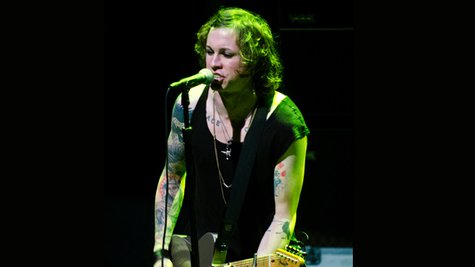 Laura Jane Grace is in need of a dentist. Punknews.org is reporting that some of the Against Me! frontwoman's teeth were "shattered" after a fan accidentally kicked a microphone into her mouth during the band's concert at the Soapbox Lounge in Wilmington, North Carolina on Wednesday.
Grace addressed the incident on her Twitter account on Thursday, tweeting , "For those asking, last night my mic was kicked into my face and it shattered a couple of teeth. It was an accident, but still really hurt." The singer adds that she's not thrilled that the damage to her mouth might require surgery to repair, tweeting , "I'm also pretty upset about the idea reconstructive dental surgery."
In other Against Me! news, the band is working on their follow-up to 2010's White Crosses , titled Transgender Dysphoria Blues . That album is expected to be released sometime in 2013.
Copyright 2012 ABC News Radio