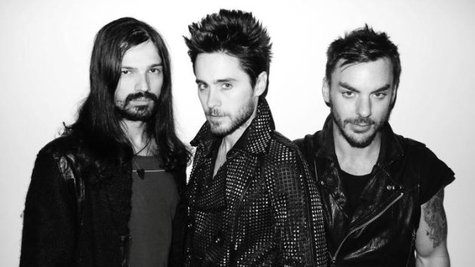 Good news for 30 Seconds to Mars fans: frontman Jared Leto has revealed that next year will see the band release their follow-up to 2009's This Is War .
During a recent interview with BBC Radio 1 's Zane Lowe , Leto says the guys have been recording new material for the upcoming release and have "cut out a lot of fat and focused on the core of what we do" for their forthcoming album. "I really think that this could be the best thing that we've ever done," notes Leto. "It's stronger, better and more evolved. It's a complete transformation for us."
You'll get your first chance to hear the band's new music if you attend their performance at next year's Download Festival in the U.K. That outing takes place June 14-16 at Donington Park in Leicestershire, England.
Copyright 2012 ABC News Radio