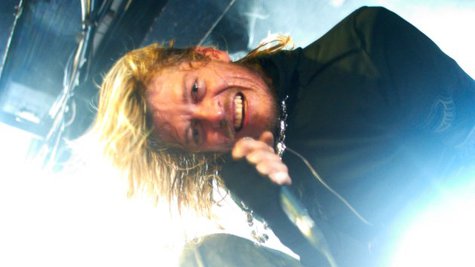 Wes Scantlin of Puddle of Mudd has had charges dropped against him following an alleged drunken brawl on a JetBlue flight, according to TMZ.com .
The singer was arrested in September in Austin, Texas, after a plane on which he was traveling was forced to make an emergency landing following an argument between Scantlin and a flight attendant. Scantlin, who was charged with public intoxication, insisted that he did nothing wrong.
He was reportedly cleared of the charge last week due to "insufficient evidence."
Scantlin could have faced a prison sentence if the charge had stood. He struck a plea deal for cocaine possession in July that required him to stay out of trouble for 18 months.
Copyright 2012 ABC News Radio