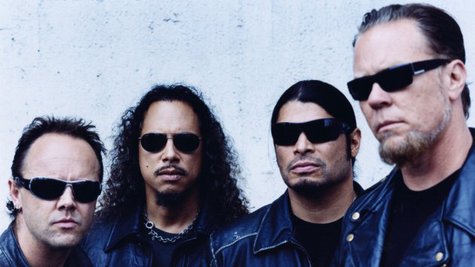 The buzz about Metallica 's upcoming live DVD, Quebec Magnetic , has been going on for months, and now fans are getting a sneak peek at it. Metallica has posted a two-minute trailer for the DVD, which documents two sold-out concerts that the band filmed in the Colisée Pepsi in Quebec City on October 31 and November 1 of 2009.
The clip features snippets of performances from the shows including "Enter Sandman," "Master of Puppets," "The Judas Kiss," "The Four Horsemen" and "One." In addition, the trailer also reveals that the forthcoming DVD will include exclusive interviews with each band member.
Quebec Magnetic will arrive in stores on December 11.
Copyright 2012 ABC News Radio