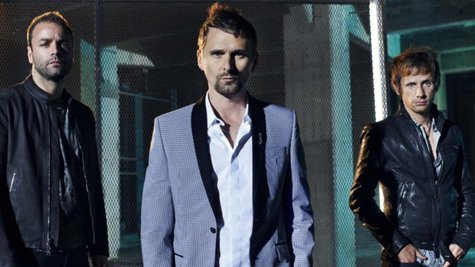 Muse has just canceled three of their upcoming gigs in Europe due to frontman Matt Bellamy breaking some bones his foot. The band posted an apology on their website, explaining that they needed to cancel the shows so Bellamy can have time to heal from his injuries.
"We're very sorry to have to announce that Muse's forthcoming shows in Oslo, Stockholm and Malmo have been cancelled as Matt has broken two bones in his foot," wrote the band in a joint statement. "The band have therefore made the difficult decision to cancel these gigs as they feel that they will not be able to do justice to their live show and the fans who have bought tickets with Matt performing on crutches. Muse would like to apologize to all their fans who have tickets to these shows."
The message goes to say that Bellamy's "progress will be monitored over the next few days" and that the remainder of the band's tour is expected to go on as planned. Ticket holders for the canceled shows are advised to contact the venue's box offices for refunds.
In addition, Bellamy took to his Twitter account on Thursday to confirm that he has indeed caused some serious damage to his foot, tweeting , "Ouch! Broke my foot...," along with a photo of an x-ray of his injured foot. When a fan asked him how he sustained the injury, he tweeted , "I was running barefoot and slipped -- my foot broke the fall on a concrete step!"
Muse's next scheduled date is at the Hartwall Arena in Helsinki, Finland on December 10.
Copyright 2012 ABC News Radio