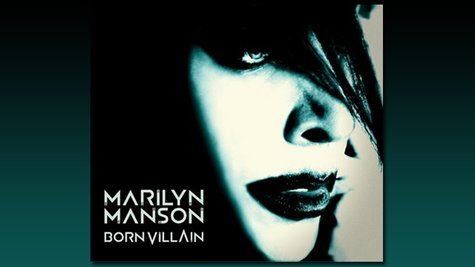 Marliyn Manson is planning something special for his fans this holiday season. The singer wants to release a "special edition" of his latest album, Born Villian , which will include a few extra tracks.
"They're not just acoustic versions or demos or stuff like that," Manson tells Billboard.com . "They're really good songs that were going to go on the album but I didn't want the album to be too long. I knew there would be the opportunity to use them for something."
Manson added that the current political climate was one of the main inspirations behind Born Villain 's songwriting process. "[ Born Villain ] has to do with it being an election year and...the challenge of discussing religion and politics and being strong without preaching," he notes. "I'm more into changing one person's mind. If I see someone smile or get angry or take their shirt off or try to stab me, then I know I made an effect -- not that I want things to happen in that order."
The singer says that fans can expect to get their hands on the deluxe version of Born Villain sometime this fall, "shortly before the holiday."
Copyright 2012 ABC News Radio