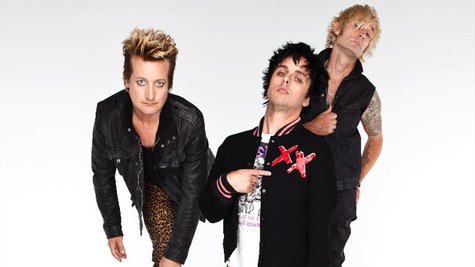 Although they've had to cancel all upcoming tour dates in support of their trio of new albums while front man Billie Joe Armstrong is in rehab, Green Day continues to crank out new material of one sort or another.
The latest is a video for a new mid-tempo, piano-driven ballad called "The Forgotten" which appears on the upcoming soundtrack for The Twilight Saga: Breaking Dawn – Part 2 . The video premiered Tuesday on MTV and MTV.com .
The video intersperses clips from the movie with footage of Green Day in a recording studio working on the song -- including shots of Armstrong tracking the lead vocal -- as well as stylized footage of the band on stage.

The soundtrack hits retailers on November 13, while the movie hits theaters November 16.
Copyright 2012 ABC News Radio
Green Day
-
The Forgotten