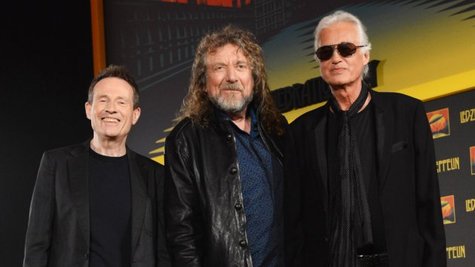 Led Zeppelin fans aren't likely to see a band reunion any time soon, but they may have a bounty of new music from the band to listen to in the new year. That's because Jimmy Page is apparently working on an extensive series of remastered Led Zeppelin releases slated for 2013.
As reported by NME.com , the guitarist told U.K. rock magazine Mojo that the re-issues will include a substantial slate of previously unreleased music.
"There are a number of Led Zeppelin projects that will come out next year because there are different versions of tracks that we have that can be added to the album so there will be box sets of material that will come out, starting next year," the guitarist said. "There will be one box set per album with extra music that will surface."
The new reissue series will come on the heels of the release of Celebration Day , the film of the band's one-time reunion performance at London's 02 arena in 2007. Celebration Day will arrive in a variety of DVD, CD and Blu-ray editions on November 19.
Copyright 2012 ABC News Radio