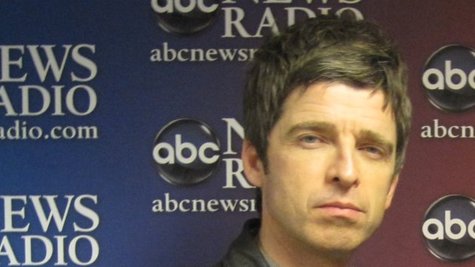 Noel Gallagher caused quite a stir backstage at the Jersey Live Festival over the weekend when a green-fanged spider was discovered in one of his guitar cases. BBC News reports that as crew members were unloading the singer's guitar, they noticed the spider and quickly evacuated the backstage area while local wildlife officials dealt with the problem.
"Staff immediately set about catching the spider and an area backstage had to be quarantined for nearly 20 minutes," Jersey Live spokeswoman Jayne Houghton tells BBC News. "Noel had not arrived at the gig and so was blissfully unaware of the panic the spider caused." The spider is currently being analyzed by Jersey's Durrell Wildlife Conservation Trust.
In other Gallagher news, the singer will release his first solo live DVD in October. Titled International Magic Live at the O2 , the DVD documents his band's performance at the O2 arena in London on February 26, 2012. In addition, the release includes a bonus DVD featuring an acoustic set live recorded at The Virgin Mobile Mod Club in Toronto, plus The "Ride the Tiger" video trilogy and footage from the NME Awards 2012. It also includes an exclusive CD of previously unreleased High Flying Birds demos and B-sides, titled Faster Than the Speed of Magic .
Copyright 2012 ABC News Radio