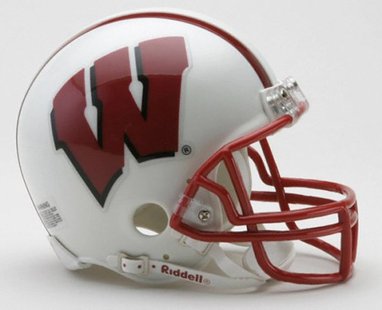 MADISON, WI (WSAU) Wisconsin defensive end David Gilbert says the Badgers have let some little things slip at the end of their practices. And it probably resulted in several breakdowns in last Saturday's five-point win over Northern Iowa.Gilbert told reporters after yesterday's practice that he and his teammates need to be at their best at the ends of their practices – and that means avoiding both physical and mental lapses.
The Badgers held Northern Iowa to 47 yards in the first half – but the Panthers racked up 259 yards in the third-and-fourth quarters, while scoring three touchdowns in the final 16 minutes. Gilbert says a defense can be "lulled to sleep" by making stop-after-stop – and all it takes are a couple plays to cause a major breakdown. He said it happened a year ago and quote, "We've got to try to address that sooner than later."
Gilbert says the Badgers have been working harder at the ends of their most recent practices. And he hopes it transfers into results on Saturday, when the Badgers try to go 2-and-0 at Oregon State.