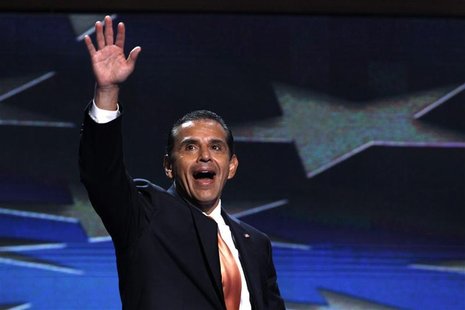 UNDATED (WSAU) Wisconsin delegates helped cap off a raucous roll call of states, as Democrats nominated Barack Obama for a second four-year term as president.
The roll call didn't end until early this morning at the party's national convention in Charlotte. It officially set up a showdown in November with Republican challenger Mitt Romney.
Obama's name was the only one on the Democrats' ballot, and Ohio put him over the top.
Tonight delegates are expected to nominate Joe Biden for a second term as vice president. And they'll hear from Obama and a number of other key Democrats – including Madison Congresswoman Tammy Baldwin, who's scheduled to deliver a prime-time speech. Baldwin is running against former Governor Tommy Thompson for the state's U-S Senate seat that's being given up by the retiring Herb Kohl.
Baldwin says her goal tonight is to quote, "introduce folks to the Wisconsin I know – one that embraces heartland values, has an incredible work ethic, and believes fundamentally in fairness." Baldwin told the Huffington Post quote, "There ought to be only one set of rules-of-the-road … too often, the big and powerful interests are attempting to write their own rules."