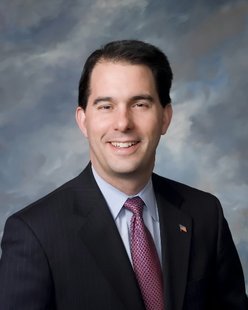 MADISON, WI (WTAQ) - Governor Scott Walker quietly spent 30 hours in Kosovo this week, visiting two National Guard units from West Bend.
The governor's office disclosed the trip Thursday, saying security concerns prevented any release of information before then.
Spokeswoman Jocelyn Webster said the Republican Walker left on Tuesday, and he was expected back in Wisconsin Friday morning.
She said the governor met with soldiers from the 238th Aviation Regiment and the 248th Aviation Support Battalion. Those troops have spent almost a year in Kosovo, providing support for a NATO peace-keeping mission.
Webster said the two units are scheduled to return home next week.