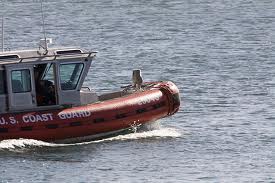 OCEAN PARK, WI (WTAQ) - The U.S. Coast Guard and a salvage ship have located a fishing vessel that sank off Washington State in March, killing four people – including one from the Fox Valley.
Fisheries' service observer Chris Langel of Kaukauna died in the incident – which happened when the Lady Cecilia went down.
The boat was found yesterday in 460-feet of water, about 20 miles of Washington's Point Ledbetter near Willapa Bay.
A skipper and two deckhands – one from Washington and two from Oregon – also died, along with Langel.
Underwater video will be reviewed for clues on why the boat went down so fast. The crew was not able to put out a distress signal for a mayday call.
The findings of the study will be given to the Coast Guard at a hearing in Oregon.