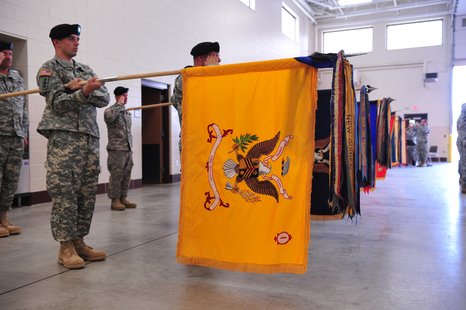 MARSHFIELD, WI (WSAU) - Wisconsin National Guard's Red Arrow Brigade might be deployed again next summer.
Wisconsin National Guard spokesman Lt. Col. Jackie Guthrie says this is not an official deployment order, but the notice gives the unit access to federal funding for additional training before a possible new assignment.
The 32nd Infantry Brigade Combat Team, nicknamed Red Arrow, is the largest unit in the Wisconsin National Guard with about 3,400 soldiers. The infantry combat team is the Guard's largest unit, with about 34-hundred soldiers based in 32 Wisconsin communities. Guthrie says Wisconsin's soldiers could be split up in four Middle Eastern countries, probably Jordan, Kuwait, Bahrain, and Qatar.
Guthrie said the unit received about a year's notice to let soldiers, their employers, and their families make their necessary plans.