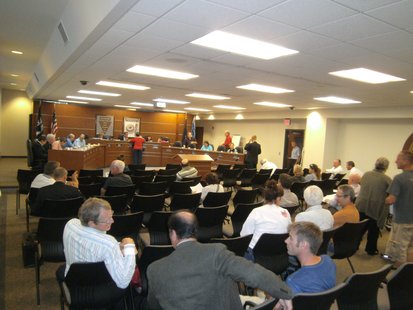 WAUSAU, WI (WSAU) - Some new business developments in Wausau were approved by City Council, meaning construction can begin. One of the projects is for new construction at 1700 and 1708 Stewart Avenue for a multi-business structure which already has a commitment to open a Panera Bread Company as the anchor of that site. Final approval was also given for a new Kwik Trip convenience store, gas station, and car wash across from Menards at 2800 Stewart Avenue.
Chris Ghidorzi is one of the developers involved in both projects, and he's glad to see the developments pass the approval stage. "It's a wonderful opportunity to see some of this infrastructure that the state, the DOT, the city, the county has put a lot of money in, and you're starting to see some of those things come to light."
Ghidorzi says now that the projects have received final approval, actual construction can begin promptly. He says, "Sooner is always better than later, and we'll start working on some of the infrastructure stuff immediately."
Ghidorzi told City Council members the 1700 Stewart Avenue project is a good opportunity to improve blighted property and improve the streetscape and traffic for business and pedestrians.
The proposed Kwik Trip convenience store, gas station, and car wash was also given final approval by the council. That development will be across Stewart Avenue from Menards.
An expansion plan for RMM Solutions ata their McClellan Place location was also given the green light. City officials passed all three projects unanimously.