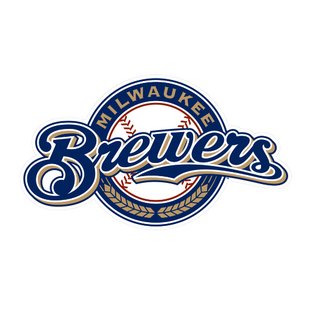 MILWAUKEE, WI (WSAU) The Milwaukee Brewers had their first day off in three weeks yesterday – and they lost a half-game in the National League Wild Card chase. The Saint Louis Cardinals edged the Dodgers in Los Angeles, 2-to-1 on Allen Craig's R-B-I single in the seventh inning. That extended the Cardinals' lead to three-and-a-half games over the Brewers for the second N-L Wild Card spot. The Dodgers are now two games behind the Cards, and Pittsburgh is three back.
Milwaukee is next in the standings, and Philadelphia is now a half-game behind the Brewers at four back. The Brewers have a three-game winning streak after sweeping Atlanta this week. Milwaukee has won nine straight at Miller Park, where they'll open a weekend series against the New York Mets tonight.
The Mets are 13 games below .500 after losing six straight home games, while Milwaukee went above .500 this week for the first time since mid-April. The Crew is at 72-and-71, after winning 18-of-its-last-23.
Rookie right-hander Mike Fiers will start for the Brewers tonight against Mets' left-hander Jonathan Niese.