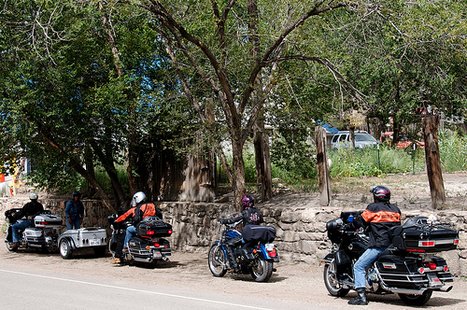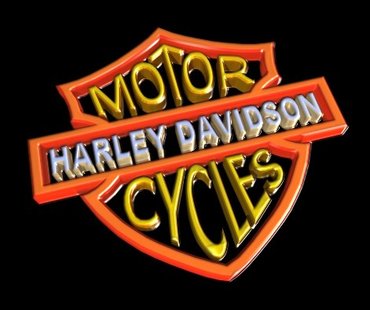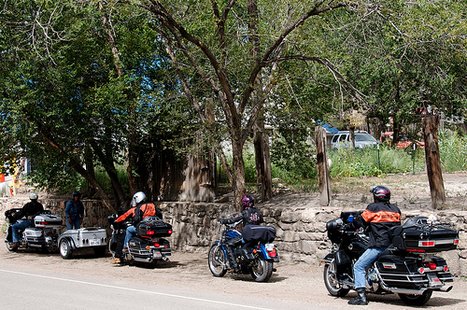 TOMAHAWK, WI (WSAU) - The 31st Annual Tomahawk Fall Ride is underway. The entire region will have as many as 50-thousand additional people enjoying the fall colors, the entertainment, and activities... most of them riding motorcycles. Tamra Anderson is the Executive Director of Tomahawk Regional Chamber of Commerce. She says this means a huge economic impact on the northwoods.
Anderson says other communities benefit including Minoqua, Rhinelander, Merrill, Wausau, Arbor Vitae, and much of Vilas County. She says this weekend is more than just a fun event, it's a huge economic boost for the entire region. "For a lot of our businesses, this is a bigger weekend for them over Memorial Day, Labor Day. 4th of July is a big holiday for us here in Tomahawk, but with Fall Ride we get a lot of businesses that depend on this to help with the rest of the year." Anderson says so many of the northwoods businesses rely on tourism events, and their success can be weather dependent.
Darien Schaefer from the Wausau - Central Wisconsin Convention and Visitors Bureau says the Tomahawk Fall Ride definitely impacts Wausau area businesses. "For the lodging opportunities in the Wausau area, it's certainly a factor. Depending on the fall colors, depending on what other people like to do, taking in the Birds In Art at the Woodson Art Museum or the other activities in the area, that equates to some additional people dining out in our restaurants and doing some shopping while they're in town."
The Tomahawk Fall Ride features several activities including a tour of the Harley-Davidson plant. More Fall Ride information is available at the Tomahawk Chamber of Commerce website. Go there by visiting: http://gototomahawk.com/