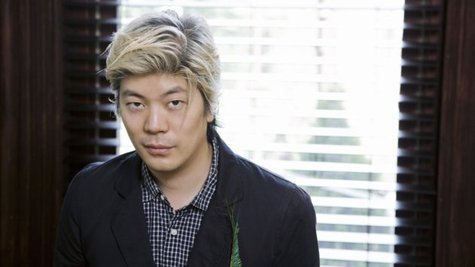 Can't wait to hear James Iha 's second solo album, Look to the Sky ? No worries. The former Smashing Pumpkins guitarist's album is streaming in its entirety online , days ahead of the disc's official Tuesday release.
"I like the idea of that feeling you have when you're young and you're lying in the grass and looking up at the sky, and you get that feeling of how big the world is" said Iha about the album's title in a statement. "It's a very cinematic moment that captured the overall feel of the album to me. I mean it from the point of view of, 'Look all around you. Here's this incredible world we're in and there are all these beautiful things happening.'"
Look to the Sky features 13 new tracks, and includes a number of collaborations with special guests Karen O and Nick Zinner of Yeah Yeah Yeahs , Sara Quin of Tegan and Sara , Nina Persson of The Cardigans , Fountain of Wayne 's Adam Schlesinger and Television 's Tom Verlaine .
Here is the track list:
"Make Believe"
"To Who Knows Where"
"Gemini"
"Speed of Love"
"Till Next Tuesday"
"Summer Days"
"Appetite"
"Dream Tonight"
"New Years Day"
"Waves"
"A Strong of Words"
"4th of July"
"Dark Star"
Copyright 2012 ABC News Radio