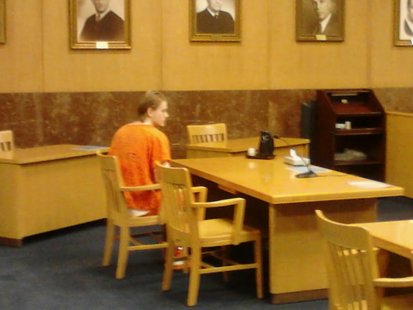 WAUSAU, Wis. (WSAU) - A Wausau man charged in the beating death of Kerby Kneiss has plead not guilty to the charges.
An attorney for 20-year-old Warren Krohn entered those pleas today in Marathon County Court. Judge Jill Falstad found enough evidence at a preliminary hearing earlier this month to proceed with the case. Krohn's attorney also asked for extra time to file a motion for a substitute judge. Court records show that Falstad's office prosecuted against Krohn while she was still the district attorney.
Krohn is charged with multiple felonies, including first degree reckless homicide with a dangerous weapon, armed robbery, armed burglary, and burglary of an occupied dwelling. Police say Krohn and 18-year-old Zachary Froelich broke into the home of 49-year-old Kerby Kneiss with the intent to rob or steal from his garage, and beat him to death instead. They then took liquor, cigarettes and some cash from the property. Krohn claims that Froelich was the one to actually beat Kneiss to death.
Krohn remains in jail on a $250,000 cash bond.