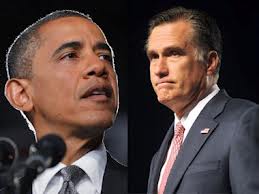 NEW YORK (WTAQ) - President Obama has pulled ahead of Republican Mitt Romney in Wisconsin.
A new poll from Quinnipiac University, CBS News, and the New York Times gives Obama a 51 to 45 percent edge in a survey of almost 1,500 Wisconsin voters between Tuesday of last week and Monday of this week.
The president's six-point lead is more than twice the poll's margin of error. Obama's lead is also 4 percent bigger than it was in late August, soon after Romney named Wisconsin's Paul Ryan as his running mate.
The Quinnipiac poll examines voter trends in three swing states – Virginia and Colorado being the others.
Polling director Peter Brown says all the races are close, but Romney is losing ground in Wisconsin and Colorado. Voters in all 3 states rate the candidates about even in handling the economy – but they give Obama the edge in handling Medicare, health care, and an international crisis.
Voters in each state also said Obama cares about their needs and problems, while Romney does not.
In Wisconsin, 60 percent of those polled agreed that Obama cares about their needs – and in a separate question, 51 percent said Romney doesn't care.
The poll also said Wisconsin voters believe that the nation is worse off than 4 years ago – and by a 33-23 margin, they said they're personally worse off as well.