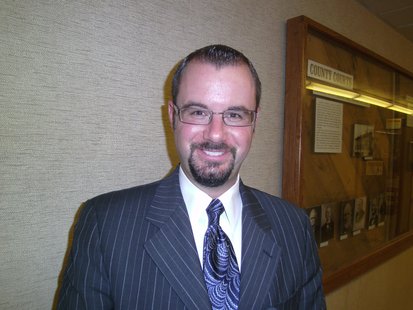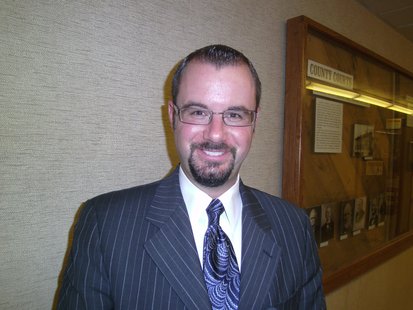 (Editor's Note: You may listen to the entire interview with Mayor Andrew Halverson by clicking on the black application button above.)
STEVENS POINT, WI (WSAU) - Stevens Point's mayor is seeking a large annexation to the city's east side. Mayor Andrew Halverson says he intends to present the City's Plan Commission and Common Council the annexation for 777 acres.
Halverson says this is a direct and unanimous annexation request involving Myron Soik and Sons Farms, Blue Top Farms, the Mocadlo Family, and James and Delores Zakrzewski properties.
Halverson says the Plan Commission, Finance Committee, and Common Council will all review the options to purchase parcels or the entire 777 acres.
The proposed land is immediately east of the Portage County Business Park, and is bordred by Highway HH to the south, County Highway R/Brilowski Road to the west, Burbank Road to the east, and the Canadian National Railroad to the north.
Halverson says the Plan Commission will discuss permanent zoning to allow industrial and manufacturing development on these lands.
"This project represents one of the largest annexations in the City's history." said Mayor Andrew Halverson, adding "The 777 acres to the City's east will lay the groundwork and foundation for potentially thousands of jobs over the next 20 to 30 years." Halverson added "This site which is being targeted to be the largest certified site in the State will be capable of attracting businesses from around the world." Halverson says, "It is time for this City to create partnerships from every angle: landowners, private sector, and the State to move forward the job creation we all need."
The city will not have to purchase the property to make this happen. Halverson says the city will control the options for the annexed properties and the city will be able to work with prospective businesses on an ala carte basis.
Utilities including sewer, water, and natural gas are already at the edge of this land. A large electrical transmission line runs through it. The propertys are all very close to I-39 and Highway 10, and it is adjacent to the Canadian National railway, which Halverson believes makes it ideal for this kind of development.