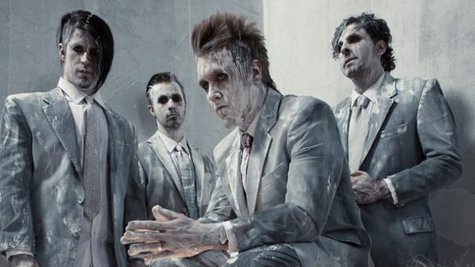 While Papa Roach frontman Jacoby Shaddix recovers from corrective surgery to remove a nodule on his left vocal cord, the band has released a promotional video for their upcoming album, The Connection .
In the five-minute clip , Shaddix explains how he came up with the title of the new album. "The record, it's about all the connections I have in my life," notes the singer. "My connection with my band, my connection with God, my connection with our fans. When you've got something that you can latch on to and become part of something, that's the connection."
The video also explores how the band came up with the artwork for the upcoming release and why they chose Six: A.M. lead singer James Michael to be the producer of the album, interspersed with scenes from their recently-released music video for "Still Swinging."
The Connection will arrive in stores on October 2.
Copyright 2012 ABC News Radio