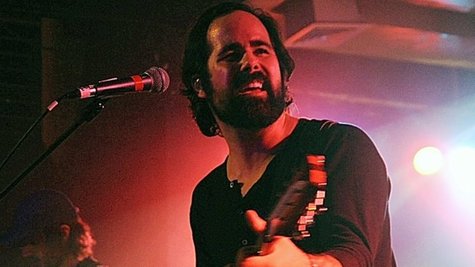 It appears that The Killers drummer Ronnie Vannucci is a great admirer of David Byrne . Vannucci says that in light of Byrne's recent collaboration with St. Vincent , Love this Giant , he's hoping that the former Talking Heads frontman will give the drummer the chance to work with him sometime in the future.
"David Byrne is an inspiring guy," Vannucci tells the U.K. paper The Daily Star . "He's an icon, he's an interesting dude who never stands still. I've heard his new album with St. Vincent and that's pretty cool. I would love to work or even see Talking Heads live but I admire him for not getting back on that reunion train. It makes their legacy even more special."
Vannucci added that since the band have done so well on Earth, the next frontier for the guys to conquer would be outer space. "Lunar rock, that is the way forward. If there was a gig on the moon we'd be there," joked the drummer. "I figure we're so heavy-handed as a band we could probably be heard in space anyway."
Copyright 2012 ABC News Radio